✔︎  To ensure that we offer safe travel, we take the following measures: Recommended protocols for regular and thorough vehicle cleaning & a physical barrier, follow-up of health recommendations from RIVM.

> Contact us by Whatsapp

Taxi Netherlands  | Preorder
When are passengers obliged to wear a face mask? Wearing a mound mask in Taxi is mandatory per 18-7-2020 if you are not traveling alone.
 1 passenger: when a passenger is traveling alone, a mask is not legally required.
 Multiple passengers: All passengers must always wear a face mask during the entire journey. This is also necessary if they come from the same household.
 Amsterdam | Den Haag | Utrecht | Rotterdam | and more. Frindly driver. Easy and safe. Definitely recommended.

Your Taxi | about us
Your pre-ordered transportation Taxi Arash located in Amsterdam. Orders are made by appointment, whereby the collection location, destination and time must be known in advance. Preorder your trusted local driver from Amsterdam to pick you up and introduce you to your next destination. Suitable for Max 3 people, 2 large suitcases or 3 medium.
Preorder with Taxi Arash
 Monitored Flight for delay,
 First 60m Airport waiting time free,
 Free cancellation up to 24 hours before scheduled pickup time.
License  | Taxi NL
Taxi's in the Netherlands are licenced by the law and they have a blue licence plate-number.

Flat rate  | Fixed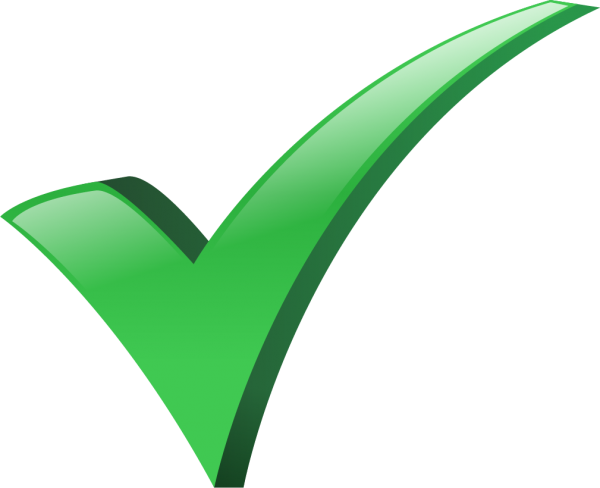 We have fixed prices
- SPL AirPort to Amsterdam €40
- SPL AirPort to Amsterdam + return €80
- SPL AirPort to Amsterdam + plus pickup from the meetingpoint €50
- SPL AirPort to Amsterdam + pickup meetingpoint + return to Airport €90
- Amsterdam to SPL AirPort €40
- Airport to Amsterdam Cruise port €40
- Cruise port to SPL Airport €40 (

all cruises cancelled

)
- SPL AirPort to DenHaag €75
- SPL AirPort to Utrecht €75
- Amsterdam to Hilversum €80
- Amsterdam to Utrecht €90
- SPL AirPort to Rotterdam €90
- Amsterdam to DenHaag €90
- Amsterdam to Rotterdam €120
- Amsterdam to Eindhoven AirPort €175
- Wait time on request €30 per hour
 Our preorder prices are up to 35% cheaper then operator taxi's.

Taxi | Invoice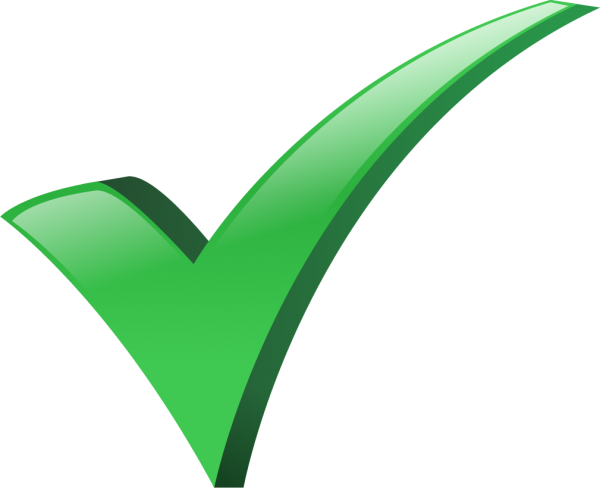 We provide you an electronic invoice by e-mail or Whatsapp, incl VAT nr. and 9% Tax.
 Covid19 regulation the Netherlands (Holland)
As of June 1st, the measures will be somewhat relaxed, but if the virus recontinues to spread further, it can also be reversed.
    •    Do not shake hands.
    •    Wash your hands often with soap, for at least twenty seconds.
    •    Avoid crowds and if that doesn't work, go elsewhere.
    •    Keep 1.5 meters distance from other people.
    •    Cough and sneeze in your elbow.
In total, more than 11.600,00+ Dutch corona patients have been or have been hospitalized and 10,164.00+ inhabitants died of COVID-19. A total of 46,700+ people were tested positive for the coronavirus. (27-7-2020).
The number of confirmed inhabitants died worldwide is 635.000+ (22-07-2020)  The number of confirmed coronavirus infections has risen to more than 17+ million worldwide, recoverd: 10,567,000+ according to figures from https://www.worldometers.info/coronavirus/
- Hundreds of scientists state in an open letter to the World Health Organization (WHO) that there is evidence that the coronavirus also spreads in infectious tiny droplets called aerosols. Signed by 239 scientists in 32 countries, the letter contains evidence that tiny drops can transmit the virus, The New York Times reports. The signatories to the letter state that both larger drops that shoot through the air and the much smaller drops that can float through a space can lead to infection. They advise more attention to ventilation. Ventilation with strong filters that do not circulate but refresh the air. (12-7-2020)
- The first results of the test for the vaccine against SARS-CoV-2, the virus that causes Covid-19, developed by the Jenner Institute in Oxford, are promising.  This is also true for a Chinese vaccine, which is almost in development. The Lancet has published articles about both vaccines.  The Netherlands, together with France, Italy and Germany, have purchased between 300 and 400 million doses of Oxford vaccine.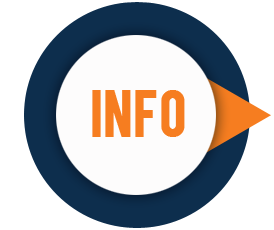 Amsterdam and Rotterdam will make it mandatory to wear a mask in busy places from Wednesday 5 August. In Amsterdam, wearing a face mask will be mandatory from 5 August in the Red Light District, the shopping streets Kalverstraat and Nieuwendijk and in the markets on Plein '40 -'45 and Albert Cuypstraat. In Rotterdam, this applies to the shopping areas in the center. (28-7-2020)

Code yellow = holiday is possible again.
- Code yellow (security risks) orange (only necessary travel).
Prime Minister Rutte (The Netherlands) announced that we can go on holiday to all kinds of European countries from 15 June. The travel advice goes from code orange to yellow. And that is why airlines also fly more.  KLM is already flying to 45 European destinations and will expand that to 73 next month. (12-06-2020)
- The Netherlands is changing travel advice in relation to twelve countries within the Schengen zone. Tourists from Belgium, Germany, Estonia, Italy, Croatia, Latvia, Lithuania, Portugal, Slovenia, Czech Republic and Luxembourg are welcome. Other countries, such as France and Spain, on July 5.
Step 1
June 1: Public transport open again according to normal timetable, wearing a face mask is mandatory. As of 1 June, it is mandatory for travelers aged thirteen and older to wear non-medical masks in the train, tram, bus or metro. Travelers who do not comply with this can be fined 95 euros. Secondary schools open again. Terraces going open again, everyone at a table and 1.5 meters away. Coffeeshop's are open.
Restaurants, theaters and cinemas are also allowed to receive customers up to a maximum of 30 visitors. Museums and monuments are allowed to open if visitors buy tickets in advance and stay a meter and a half away.
Step 2
July 1: Campsites and holiday parks fully open again, including shared shower and toilet facilities. From this date, restaurants, cinemas and theaters are allowed. From July 1, the maximum number of 100 people for groups will disappear, as long as 1.5 meters can be kept and a health check is done. (23 June 2020) Prime Minister Mark Rutte said (27 May) at a press conference that gyms, casinos and saunas will open again from July 1.
Airline news

- TUI cancels flights from UK to Spain until August 9 In response to the UK's quarantine obligation. From Amsterdam you can travel to:Alicante, Arrecife Lanzarote? Fuerteventura, Ibiza, Las Palmas (Gran Canaria), Mahon (Menorca), Malaga, Palma de Mallorca, Santa Cruz (La Palma), Tenerife. (1-8-2020)
- The Spanish foreign minister, in turn, says his country is controlling the corona outbreak, Spain is safe for tourists, and the government is in contact with other European countries to reassure them.  The minister requests the British to exempt the Balearic and Canary Islands from the quarantine measure. EasyJet and British Airways announced on Saturday that they have no plans to cancel flights to Spain in the coming days. (26-7-2020)
- KLM face masks mandatory when boarding and on flights. "This will be implemented provisionally until August 31, 2020," said KLM. KLM realized a negative result of almost 800 million euros over the first six months of this year, according to the airline's half-year figures on Thursday.  In the same period last year, this was still a positive result of 223 million euros, a difference of almost 1 billion euros. (31-7-2020)
- Transavia will fly to Amsterdam, Greece, Portugal and Spain from 4 June 2020.
- EasyJet wants to resume flights to and from Schiphol on 1 July. The airline ultimately wants to fly to 35 destinations from Amsterdam this summer. 
- The company writes in a statement that security measures are being taken to avoid the risk of corona contamination. In August, airline easyJet flies to 95 percent of the usual number of destinations from Schiphol.  The company announced this on Friday. (17-7-2020)
- British Airways the airline with the largest Boeing 747 fleet in the world, immediately stops flying the jumbo jets. The decision has everything to do with the COVID-19 outbreak, causing the number of passengers to fall into a free fall.  "It is unlikely that our beautiful Queen of the Skies will ever be used commercially by British Airways," the British national airline said 17-7-2020. The British fleet has 31 jumbo jets.
KLM decided at the beginning of the corona crisis to send the 747 with early retirement. Later, the aircraft was removed from the hangar again, to be used for cargo flights. British Airways says it will operate more flights with the new and much more economical A350 and B787.
- Corendon: As of June 26 Corendon offer's  "corona-free" holidays to a limited number of destinations.
- Emirates resumes passenger flights to 9 destinations, including connections between UK and Australia.
- TUI is ready to restart flying holidays from 1 July 2020.
- China will start 8 June 2020 slowly allow flights from foreign airlines. A select number of airlines are allowed to fly to one Chinese city once a week from next week, the Chinese aviation authority reports. (03 June 2020)
 Border news
- United Kingdom Coronavirus (COVID-19) and entering or returning to the UK:  If you're a resident or visitor traveling to the UK, you must provide your journey and contact details. You'll also need to self-isolate in the place you're staying for the first 14 days after you arrive, unless you're traveling from certain countries or territories. You may be fined up to £ 100 if you refuse to provide your contact details. You may be fined more if you break this rule more than once. You may also be fined up to £ 1,000 if you refuse to self-isolate, or you could face further action. (17-7-2020) 
UK Check WHO, the FCO and UK government response are offering Coronavirus travel advice for people overseas.
- The borders of "Switzerland" with France, Germany and Austria will reopen on June 15. Switzerland announced on Tuesday 2 June 2020 that it will continue to carry out border controls with Italy indefinitely.

- Austria does not want to think about border easing yet. Sankt Wolfgang is struggling with an outbreak of the corona virus. Restaurants and clubs have to close early and they are urged not to go out anymore. DPA news agency says hundreds of people have been tested since Friday. 48 tests were positive, reports the Kurier.  (27-7-2020)

- Spain borders open July 1. Travel advice tightened for parts of Spain for two regions in Spain, stricter travel advice applies due to a local corona 2 outbreak. It concerns the Segrià in Catalonia and the coastal strip of La Mariña-Lugo in Galicia, reports the Ministry of Foreign Affairs. Both areas have changed from yellow (note: security risks) to orange, (only necessary travel). These regions were placed in lockdown last weekend.  "You can only travel through these areas if you are passing through. In all other cases, it is not possible to enter these areas," the ministry reports in the new travel advice. Travelers returning from the two regions are urged to quarantine for two weeks. (7-7-2020)
- Not recommended: The travel advice for Barcelona and peripheral municipalities has been sharpened from color code yellow to orange. The number of corona infections in the area has increased and the risk of becoming infected has increased, the ministry said.  Tourist trips are strongly discouraged.  "If you're in this area now, think about ending your stay early," says the Diutch ministry. (27-7-2020)
- Italy Borders are open to international tourists, but travellers from outside the EU, Schengen area and UK must self-isolate for 14 days. Arrivals from those areas will not be subject to quarantine measures and theatres, concert halls, cinemas are open.
-The Netherlands  slight Increase in corona cases, especially in South Holland. After a long period in which the number of new corona cases continued to fall, this decline has now come to a halt. The number of people tested positive rose slightly, especially in South Holland. (12-07-2020) 
- Loved ones from outside the EU may return to the Netherlands soon. People from outside the EU and the Schengen area who have a relationship with a Dutch person may travel to the Netherlands again from 27 July.  At present, residents of most countries outside Europe are subject to an entry ban due to the corona pandemic, but the cabinet is now making an exception for loved ones. (17-7-2020)
- The Dutch, Belgium, UK and Italy are welcome in Greece, but must be quarantined in Greece 1 day and be checked for Corona.
- France borders open June 15. French government worried about rise in corona patients In France, the first "cautious signs" are showing that the corona virus is flaring up again. The so-called R value is above 1, which means that each patient now infects more than one other person. This is the first time since quarantine was relaxed in mid-May. (16-7-2020)
- Belgium borders open June 15. In Belgium there is serious fear of a second corona wave.  In the past seven days, an average of 143 new corona infections were reported there daily. That is a sharp increase from a week earlier, when the daily average was still 89. Across the country, since the beginning of this month, it has been mandatory to wear a mask in shops, shopping centers, cinemas and museums. Not wearing a mouth mask can result in a fine. (19-7-2020)
- Everyone in Antwerp aged 12 or older must have a mouth mask with them everywhere from tomorrow. For the time being, wearing it will only be mandatory in busy places, mayor Bart De Wever tells Belgian media.  "This rule takes into account the changing and sometimes unpredictable situations on streets and squares," explains De Wever. All conditions and on the website of the municipality. (27-7-2020)
-Turky The mouth mask now also applies on the street in Diyarbakir, Erzurum, Kayseri, Rize and Sanliurfa. In total, mouth masks are now mandatory in 42 of the 81 provinces. The metropolitan cities of Istanbul, Ankara and Izmir are not included. Minister Van Nieuwenhuizen thinks it is "very antisocial" and irresponsible if people go on holiday to Turkey now.  Due to the coronavirus, an 'orange' travel advice still applies to that country, which means: only go there for necessary trips. "No holidays and family visits," said Van Nieuwenhuizen in Question Time in the House of Representatives. (3-7-2020)
- Slovenia has not yet opened its borders.  In addition, trips to Denmark, Sweden and the United Kingdom are still not recommended. (15-06-2020)
- USA: The US will be excluded from the list of countries allowed to travel into the EU when it open its borders to non-members. America has seen its #covid19 infection rate surge in recent weeks, meaning it does not fit the criteria to be deemed safe. Currently, the daily rise in infections in the US is about 40,000, but that could more than double into 100.000, according to the virologist. In addition,  mr. Anthony Fauci, the chief American infection research doctor warns against the absence of a safe and effective vaccine against the virus. (4-7-2020)
'Four million infections in the US' In the United States, at least four million people are infected with the corona virus. That reports The New York Times based on its own count. Experts warn in the newspaper that the actual number of infections can be much higher. The number of corona infections is increasing in 39 US states.  Especially in Florida, Mississippi and Louisiana. (24-7-2020)
- Moldova Until August 31, foreigners are not permitted into Moldova. Moldova requires a 14 day home stay (quarantine) for new arrivals. Moldova is closed for travel. Citizens, family members and business travel with a visa are permitted. (25-7-2020)
- Russia As of March 30, 2020, Russian border crossing points, including those on the land border with Belarus (Belarus), will be closed indefinitely to road, train, boat and pedestrian traffic for both Russian nationals and foreigners. Air traffic: There is currently no regular international air traffic to and from Russian airports. Train traffic: For the time being, no passenger trains run between Russia and Finland, Estonia, Latvia and Belarus (Belarus) due to the closure of the borders. (17-7-2020)
- Hong Kong In Hong Kong, no more than two people may come together from Wednesday, now that the number of infections has peaked. Eating is prohibited in bars and restaurants and face masks are required outside and in all public areas. There are 2633 confirmed cases in the city. Of these, 133 were added last Saturday. (27-7-2020)
- Morocco's cities locked, several large cities were sealed off at 1 am Dutch time, in an attempt to quell the corona virus.  More than 600 infections were added yesterday;  it was then decided to close cities like Casablanca and Marrakesh from midnight. No one is allowed in or out. The measures affect eight cities: Casablanca and the nearby towns of Berrechid and Settat, the 'royal cities' of Fez and Meknes, Marrakesh in the south and Tangier and Tetouan in the north of the country. (27-7-2020)
 Flight status | Departures | Arrivals 
Track your flight at Schiphol Airport. Welcome back to Schiphol - How nice that you can travel by plane again. We prepare you for what measures you can expect at the airport.
Tip! 
Carry your supply of face masks in your hand baggage so that you will have one at hand at all times. It is also advisable to bring extra face masks with you, so that you always have a clean supply. On the way to Schiphol: Your luggage is packed, your tickets, your completed health certificate and your passport and travel documents are ready and you have checked your flight details. In short, you are ready to go. Schiphol is asking every traveller to complete a health declaration at home and bring it along. Please go to the check-in desks at Departures 2 or 3. 

- source: Schiphol.nl

Contact your Airline:
- https://www.schiphol.nl/en/airlines/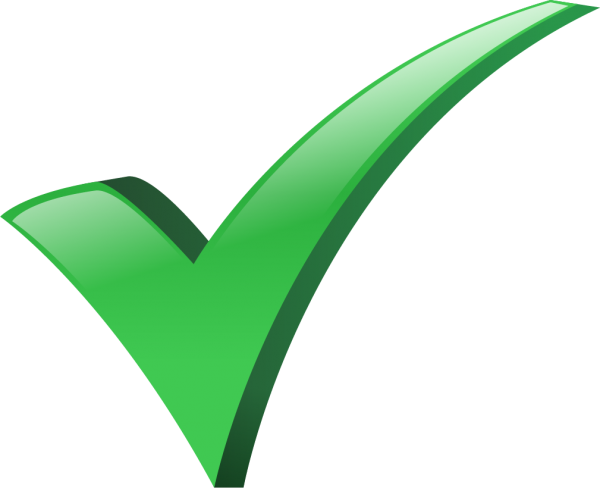 Your Taxi | Freedom of choice
Disclaimer: Copyright © Taxi Arash Amsterdam 2016 - 2020 - Deze website is opgericht door Arash Ayubzadeh om u meer informatie te geven. Aan informatie op deze website kunnen geen rechten ontleend worden. Alle informatie op deze website is informatief bedoeld. Wij verhuren geen taxi's.