Pre-order Taxi 2 Airport (AMS) the Netherlands €40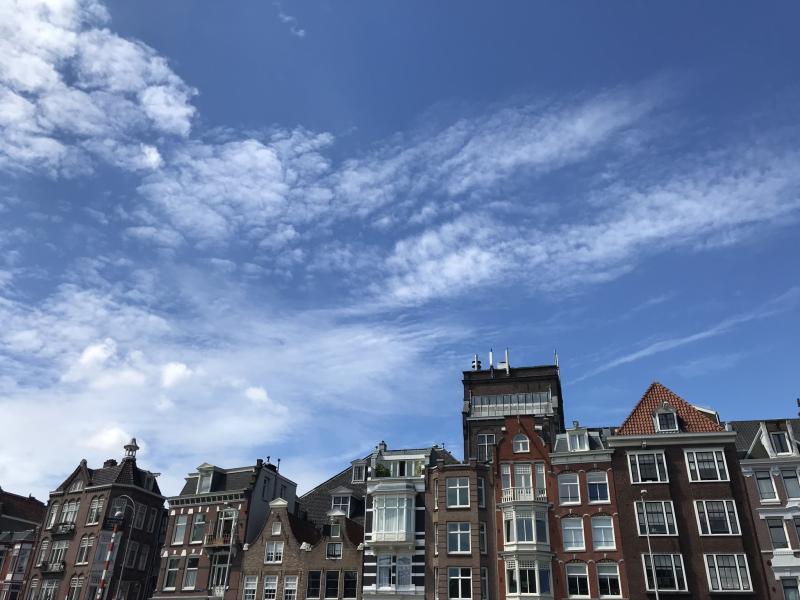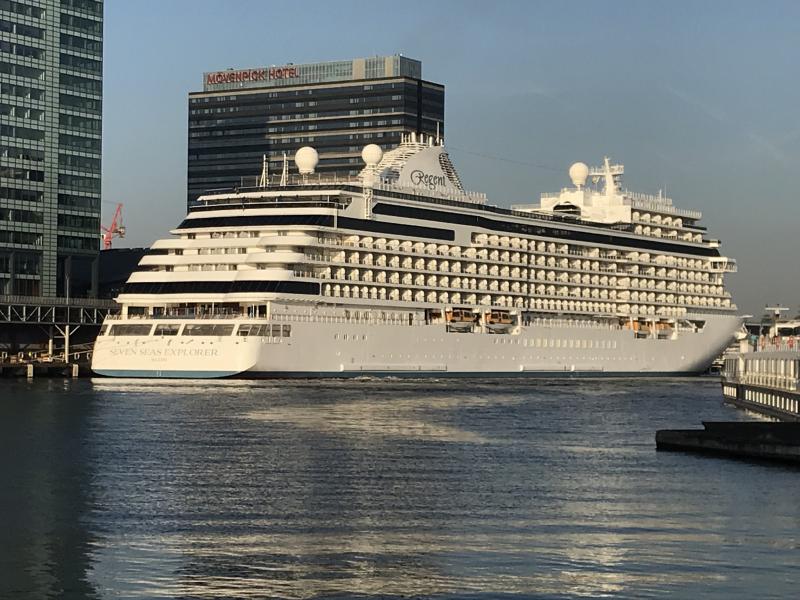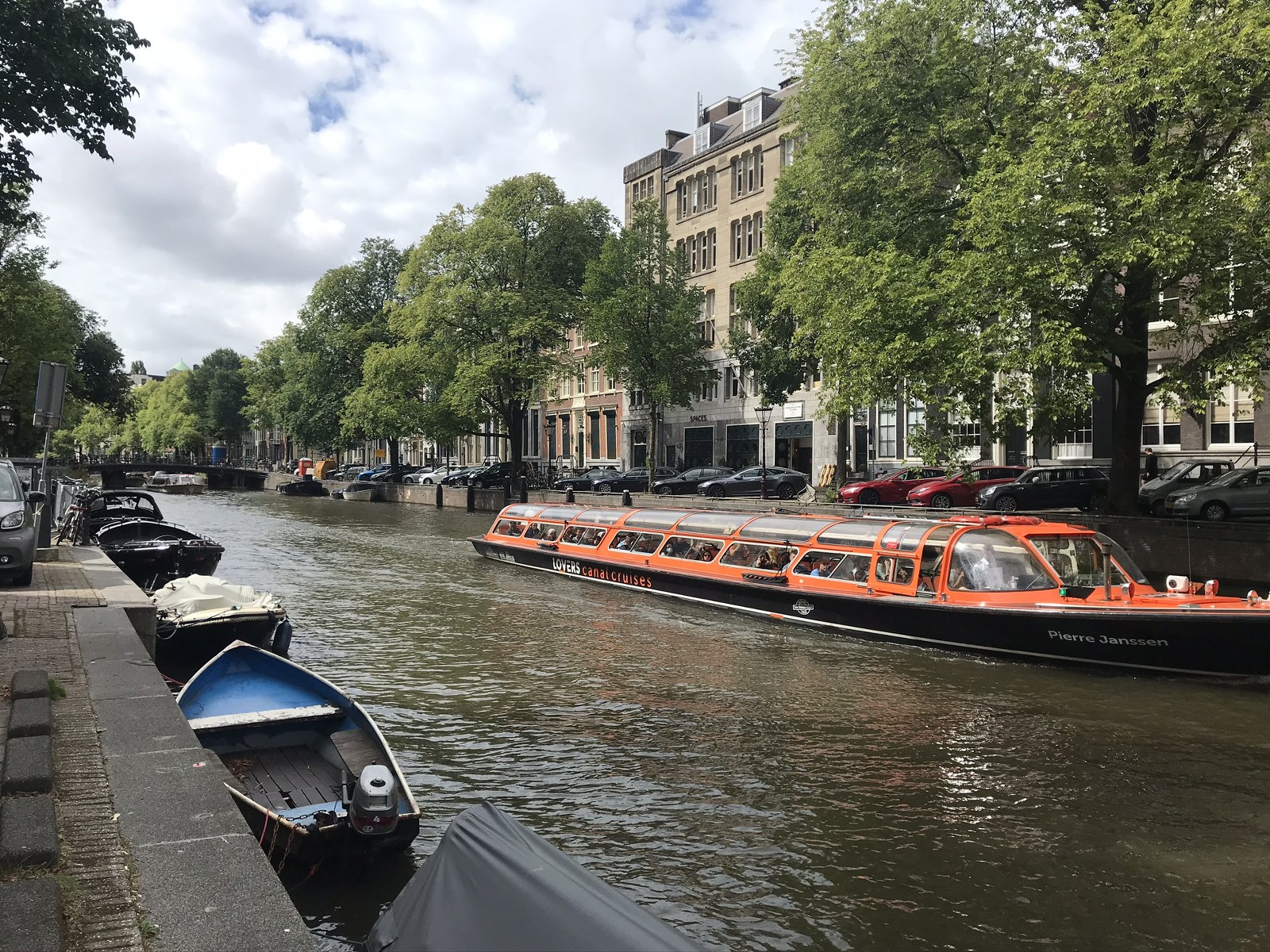 Type of taxi's in the Netherlands
 • Welcome to TaxiArash.nl 
There are different types of taxis in the Netherlands. In 1905 the first taxis were driving in Amsterdam and in 1909 a permit was first issued for passenger transport with German electric vehicles.
 • First of all, we have in Amsterdam the Operator TTO boarding taxi. These taxis are located along the road, especially at a station, airport or large event. With these taxis it is not mandatory to take the front taxi: you can always choose a taxi in line yourself. The rate is based on the meter. In the Netherlands taxi starting rate's for sedan car are € 3.26 + kilometer rate € 2.40 + time rate (per minute) € 0.40
 • In addition, there are also Pre order Taxi's, also availble as Call and App Taxi's. These taxis come to you and take you to your destination. With these taxis you usually discuss a rate in advance or there is a fixed price.
 • Finally, there are also contract taxis, these taxis belong to the special transport. They transport, among others, the elderly and the disabled passangers.

Travel now, dream later

 Taxi fixed prices   

 Pre order Taxi Arash
Prices based on luxury sedan car

 > Pickup from Schiphol meetingpoint, travel to Amsterdam, travel back to Airport €100 (save €60)

 > Amsterdam Schiphol <-> Amsterdam North, South, East, West, Center €40
- (Amsterdam Schiphol Airport, Meet outside airport: Departures 3, Exit C, second road)

 > Personal pickup meet & greet from Schiphol meetingpoint €20

 > Cruise port to SPL Airport €40 (operator taxi €58,64)

 > SPL AirPort to DenHaag €75 (operator taxi €123,90)

 > SPL AirPort to Utrecht €75 (operator taxi €129,93)

 > Amsterdam to Hilversum €80 (operator taxi €101,31)

 > Amsterdam to Utrecht €90 (operator taxi €118,95)

 > SPL AirPort to Rotterdam €90 (operator taxi €168,63)

 > Amsterdam to DenHaag €90 (operator taxi €176,92)

 > Amsterdam to Rotterdam €120 (operator taxi €222,68)

 > Amsterdam to Eindhoven AirPort €175 (operator taxi €326,24)

 > Amsterdam Airport to Enschede €235 (operator taxi €459,73)

 > Wait time on request €30 per hour (operator taxi €44,92 ph)
Licence | Blue plate 
 • Taxi's in the Netherlands are licenced by the law and they have a blue licence plate-number.

 Tripadvisor | A must if you visit Amsterdam
 • Taxi Arash is your pre-ordered transportation, located in Amsterdam. You may also like to visit 
Tripadviser.


 Orders | Pre order your ride - Safe driving
 • Orders are made by appointment, whereby the collection location, destination and time must be known in advance. Suitable for max. 3 people, 2 large suitcases or 3 medium. Safe driving, airport transfer, long-distance transfer, city to city transfer, cruise transfer.


 Destination | The Netherlands 
 • Amsterdam  • Den Haag  • Utrecht  • Rotterdam and more. Frindly driver, easy and safe, definitely recommended.



 Corona vaccination 2021 | The Netherlands
 ✔︎ 6 million injections in May,
 ✔︎ 11 million injections at the beginning of June,
18 million injections at the beginning of July.
Two thirds of the people are then fully vaccinated and one third only will have 1 shot.
Vaccination NL 13.000.000 +
08-06-2020
Actual update |  ✔︎  Link: Corona dashboard 

- The current population of the Netherlands is 17,159,103. (23-03-2021) - ✔︎  Link: COVID-19 Dashboard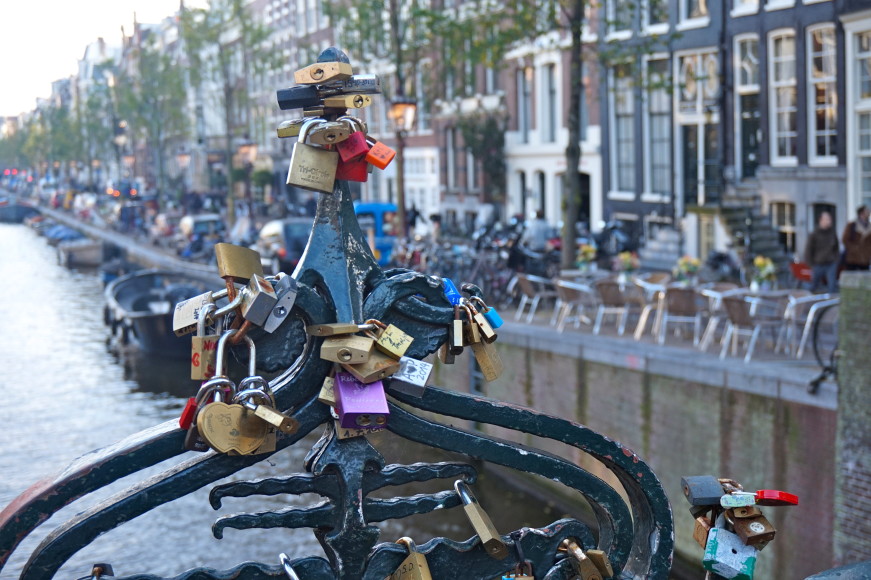 Is the Netherlands in partial lockdown? (10-06-2021)
Curfew ended  > 28 April 2021 | Negative travel advise > 15 May 2021 | No events > 01 July 2021.
Latest news:  21 April, 28 April, 3 May, 6 May, 11 May, 19 May, 26 May, 29 May, 5 June, 26 June, 07 July, 01 August
- The basic rules remain in force for the terraces and shops, so keep a distance of 1.5 meters, regularly disinfect your hands and stay at home in case of complaints. (20-04-2021)
On June 26, we will return to the 'worrisome' level with step four and events will be permitted under certain conditions. The cabinet is also considering ending the mask obligation during the relaxation round on Saturday 26 June.  That said outgoing minister Hugo de Jonge (Public Health). 
 
As of July 7, when almost all adults have had at least one injection, many relaxations will be extended and it is even thought that the basic measures will be abandoned for August. (13-04-2021)

Mouth caps almost nowhere anymore, discotheques open: these are the relaxation
The government no longer considers most corona measures necessary.  From Saturday 26 June, step 4 of the opening plan will be taken.  The mask obligation will then largely lapse, as will the advice to work from home.  This was announced tonight during the press conference about the corona measures.
From next Saturday 26 June, "all doors will be open" in the Netherlands, but the one and a half meters will remain the norm.  "Everything that is possible within one and a half meters is allowed again. Watch football together or meet in the park," said outgoing Prime Minister Rutte.
In mid-August, it will be examined whether keeping a distance from each other is still necessary.  Nevertheless, there will be quite a few exceptions to the one and a half meter rule under certain conditions in the coming time, such as at events and in nightclubs.

Face mask obligation
From June 26, mouth caps no longer need to be worn in most places.  So you can go to the supermarket or go shopping without a mouth cap. People with contact professions, such as hairdressers and masseurs, do not have to wear a mask during work.
Only where the one and a half meters really cannot be maintained, the mouth cap obligation continues to apply.  That is in public transport (including at stations), at airports and in airplanes. Face masks must also be worn in secondary schools until the summer holidays.
Working from home
Work at home, unless there is no other option', has been the advice since the spring of 2020.  That expires now.  Employees are allowed to return to the office half of the time, but there they must keep one and a half meters away from colleagues.  That is not possible everywhere.  That is why the cabinet advises to allow employees to come to their workplace partially.  For example, on quiet days and outside peak hours as much as possible.

Visits and meetings
There are no longer any restrictions when it comes to receiving visitors at home. A birthday party can therefore be celebrated again with a large group of guests (one and a half meters away). People are also allowed to gather in groups outdoors, such as in parks or on the beach.
Dancing in the club is allowed again (with corona ticket)
Cafés, bars and discotheques are allowed to open.  Just like restaurants, they are allowed to use regular opening hours.  This is also necessary in areas where people can have permanent seats.  In a restaurant, the tables and chairs should be far enough apart to guarantee the one and a half meters.  In areas where people do not have a permanent seat, a maximum of 1 visitor per 5 square meters is allowed.
Registration and a check conversation are mandatory in the catering industry.  Alcohol can also be sold after 10 pm.  Television screens are allowed and the ban on singing, shouting and blowing is cancelled.
In discotheques, visitors do not have to keep one and a half meters away from each other, but they can only enter with a corona ticket (in the CoronaCheck app).  This also applies to visitors to festivals and other organized outdoor events.
Events in theatres, cinemas, music venues and conference centers are allowed again.  The one and a half meters must be maintained in these locations, so not all seats in theaters or cinemas may be used.  Registration and a check conversation also remain mandatory here.  Transit locations such as museums, amusement parks and fairgrounds may receive 1 visitor per 5 square meters.
 
Sports competitions
Amateur competitions are allowed again for everyone. The public can also be there, but spectators must keep one and a half meters away from each other.
 
These are all relaxations as of June 26
Traveling?  Free corona test
In July and August, anyone who goes abroad can take a free corona test.  The tests are specifically intended for travelers who have not yet been fully vaccinated and/or are going to a country where a negative test is required to enter.
For a long time, the cabinet had doubts about offering free tests, because the costs could amount to 350 million euros.  There was a majority in the House of Representatives in favor of free corona tests, and the European Commission also wanted to oblige all EU countries to make corona tests free for holidaymakers. (19-06-2021)
Mandatory corona test for travelers
 •  
If you are
not
a national of an EU or Schengen area country, the 
EU entry ban
 applies to you. You can only travel to the Netherlands if you fall into one of the exemption categories for the travel ban.
 United Kingdom high-risk area 15 June 2021 | Corona: Delta 
The Ministry of Health, Welfare and Sport has designated the United Kingdom (UK) as a very high-risk area.  "This is because of the worrying delta variant of the coronavirus that is circulating there," says the ministry. Bangladesh, Pakistan, Myanmar and Nepal have been designated as very high-risk areas for the same reason.
From Tuesday 00.01 a quarantine obligation will apply and no longer a quarantine advice for travelers traveling from these countries to the Netherlands. They must have a correct and fully completed quarantine statement. Travelers who do not comply with the quarantine obligation can receive a fine of 339 euros. Anyone who does not have a quarantine statement can be fined 95 euros. (11-06-2021)
Vaccines work less well after the first dose. There are already a few plausible explanations.  The United Kingdom has strong ties with India through its colonial past.  "That means that a lot of people travel back and forth," says Reusken. But also the fact that in the UK many people have only had one dose of the vaccine plays a role.  In the country, they have decided to provide as many people as possible with at least one shot as quickly as possible, causing a longer waiting time between the first and second shot.
Vaccinations seem to work slightly less well against the Indian variant after one dose.  According to Reusken, the effectiveness is 15 to 20 percent lower with the delta variant than with the alpha variant. (11-06-2021)
 Corona check app
 •  With vaccination proof, an entrance test and possibly also a travel certificate are not required. The CoronaCheck app will be available from 23 June to give vaccinated persons access to locations and events. That said outgoing minister Hugo de Jonge (Public Health) in the House of Representatives on Wednesday. The QR code from the app will also become an alternative to a test to travel, even if the EU member states cannot agree on travel rules.  If it is up to the cabinet, the QR code will also be used to make holiday trips abroad possible from 1 July. 
Vaccinated persons may travel within the EU without testing and quarantine this summer
EU member states agree on easing travel restrictions in the summer.  It means, among other things, that fully vaccinated travelers no longer have to test or go into quarantine. The 27 member states approved a proposal from the European Commission stating that people who have been fully vaccinated for at least two weeks should be able to travel freely within the EU. Travelers from the age of 12 who have not been fully vaccinated will have to be tested.  This is not necessary if you are traveling between two so-called 'green countries'. (11-06-2021)
  Covid-19 restrictions | Live map 
 •  World: Find places in the world to go with the live global map. Want to know when you can visit your preferred destination? Sign up to get email updates when restrictions lift.

YOUR TAXI | FREEDOM OF CHOICE
 •  Disclaimer: Copyright © Taxi Arash Amsterdam 2016 - 2021 - Deze website is opgericht door Arash Ayubzadeh om u meer informatie te geven. Aan informatie op deze website kunnen geen rechten ontleend worden. Alle informatie op deze website is informatief bedoeld. Wij verhuren geen taxi's. Source of corona news: Nu.nl, Nos.nl, Skyscanner.com, cdc.gov, government.nl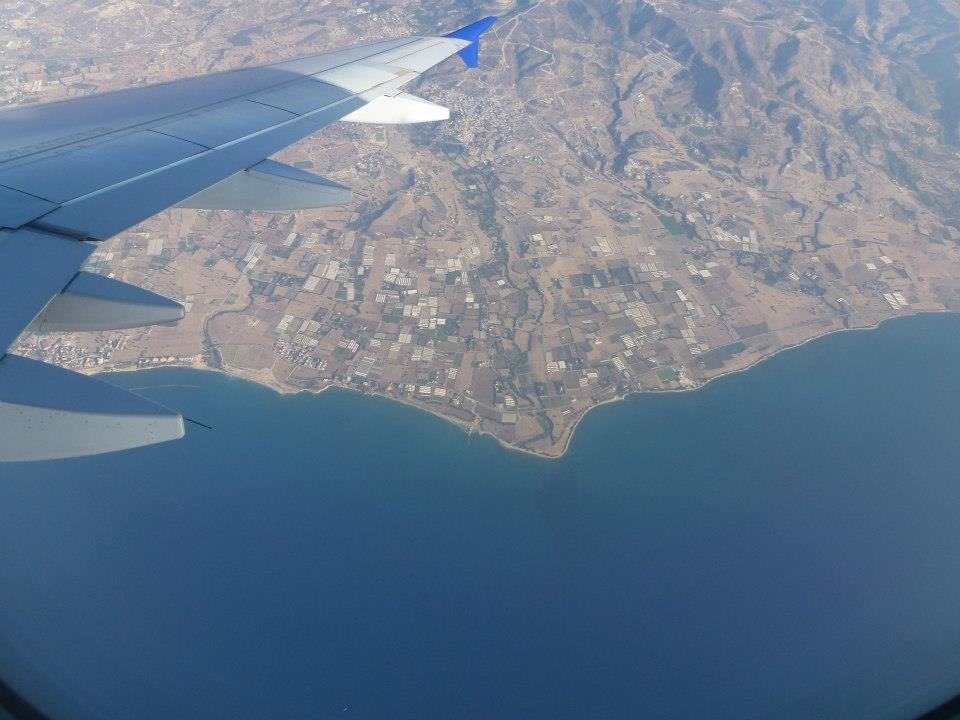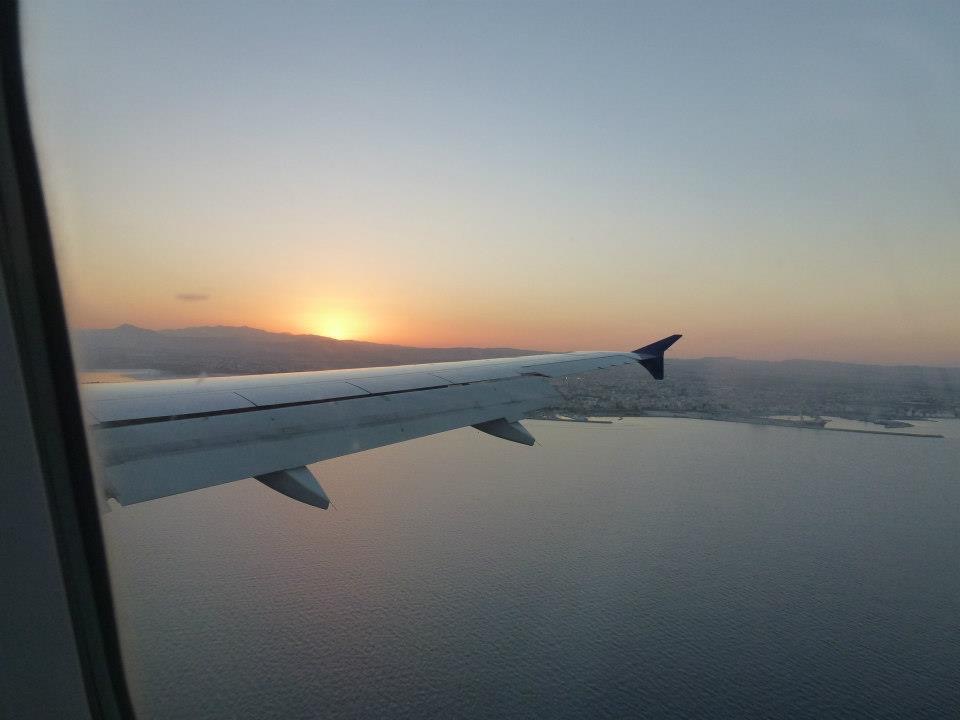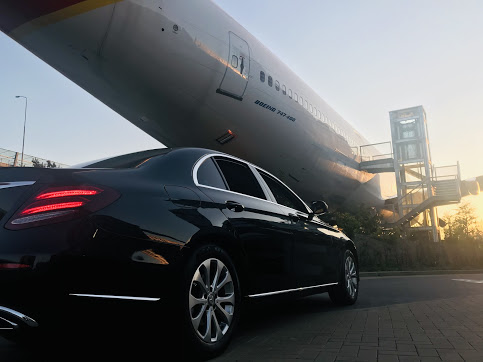 Flight deals for 2021. Dream now, travel later.