> Contact us by Whatsapp
 - When are passengers obliged to wear a face mask? Wearing a mound mask in Taxi is mandatory per 18-7-2020 if you are not traveling alone.
 1 passenger: when a passenger is traveling alone, a mask is not legally required.
 Multiple passengers: All passengers must always wear a face mask during the entire journey. This is also necessary if they come from the same household.

- Your Taxi | about us Your pre-ordered transportation Taxi Arash located in Amsterdam. Orders are made by appointment, whereby the collection location, destination and time must be known in advance. Preorder your trusted local driver from Amsterdam to pick you up and introduce you to your next destination. Suitable for max. 3 people, 2 large suitcases or 3 medium.
 Amsterdam | Den Haag | Utrecht | Rotterdam | and more. Frindly driver. Easy and safe. Definitely recommended.
Preorder with Taxi Arash
 Monitored Flight for delay,
 First 60m Airport waiting time free,
 Free cancellation up to 24 hours before scheduled pickup time.
License  | Taxi NL
Taxi's in the Netherlands are licenced by the law and they have a blue licence plate-number.

Flat rate  | Fixed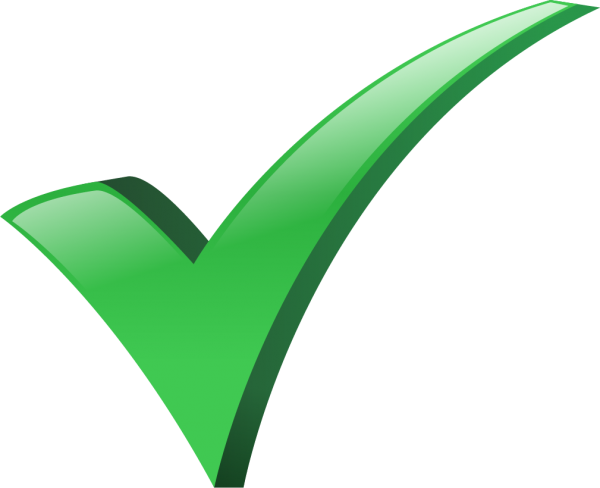 We have fixed prices
- Amsterdam to SPL AirPort €40
- Cruise port to SPL Airport €40 (

int. cruises cancelled

)
- SPL AirPort to DenHaag €75
- SPL AirPort to Utrecht €75
- Amsterdam to Hilversum €80
- Amsterdam to Utrecht €90
- SPL AirPort to Rotterdam €90
- Amsterdam to DenHaag €90
- Amsterdam to Rotterdam €120
- Amsterdam to Eindhoven AirPort €175
 Our preorder prices are up to 35% less then operator taxi's.

Taxi | Invoice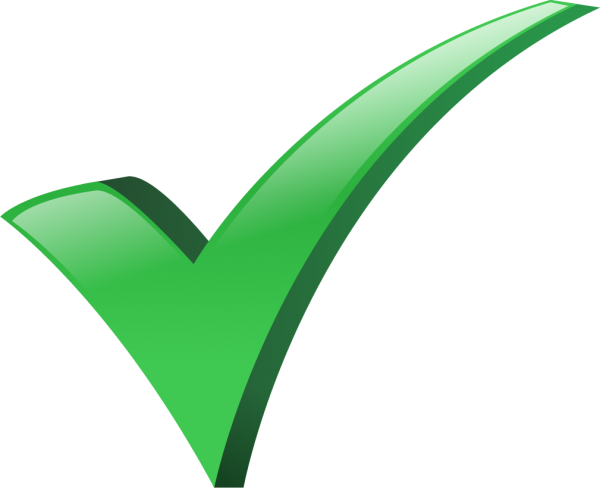 We provide you an electronic invoice by e-mail or Whatsapp, incl VAT nr. and 9% Tax.
 Covid19 regulation the Netherlands (Holland)
    •    Do not shake hands.
    •    Wash your hands often with soap, for at least twenty seconds.
    •    Avoid crowds and if that doesn't work, go elsewhere.
    •    Keep 1.5 meters distance from other people.
    •    Cough and sneeze in your elbow.
- Symptoms may appear 2-14 days after exposureto the virus. People with these symptoms may have COVID-19:
Fever or chills
Cough
Shortness of breath or difficulty breathing
Fatigue
Muscle or body aches
Headache
New loss of taste or smell
Sore throat
Congestion or runny nose
Nausea or vomiting
Diarrhea
coronavirus-figures: 
https://www.worldometers.info/coronavirus/
- The first test results of the Russian corona vaccine Sputnik V are cautiously positive. The leading scientific journal The Lancet clarifies that two variants of the vaccine have been tested and that it appears to trigger an immune response. (05-09-2020)
- The first results of the test for the vaccine against SARS-CoV-2, the virus that causes Covid-19, developed by the Jenner Institute in Oxford, are promising.  This is also true for a Chinese vaccine, which is almost in development. The Lancet has published articles about both vaccines.  The Netherlands, together with France, Italy and Germany, have purchased between 300 and 400 million doses of Oxford vaccine. (23-09-2020)
- Dutch researchers find antibodies against coronavirus in breast milk
The breast milk of women who have become infected with the coronavirus contains important antibodies against the coronavirus. The discovery was made by researchers from the Emma Children's Hospital of Amsterdam UMC. The antibodies in breast milk were also still present after the milk was heated, the researchers report in a press release.  According to the researchers, this is important, because only after heating (pasteurization) the breast milk is usable for others. (18-08-2020)
- (CNN) Children can carry coronavirus in their noses and throats for weeks even if they don't show any symptoms, which might explain how the virus can spread silently, researchers in South Korea reported Friday. (29-08-2020)
- Dutch researchers at the Amsterdam UMC have discovered that corona is even more harmful than we already knew: it also affects the brain. The disease can cause the immune system in the brain to run wild. The research is published today in the leading medical journal The Lancet Microbe. Immune cells (so-called T lymphocytes) were discovered that do not belong in the brain. They found these abnormalities in the entire brain and spinal cord in the deceased patients.  "These are cells that are normally excluded from the brain," says dr. Van der Valk.  "But in the covid-19 patients, we saw that they had left the bloodstream and entered the brain tissue. Then I know as a pathologist: here's something not ok. (26-09-2020)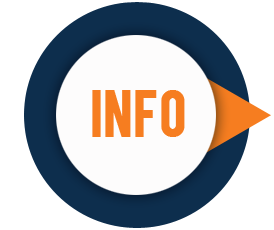 - Many households in financial difficulties. Decreasing income due to the corona crisis is leading to payment problems for many households. Workers whose income has fallen are often unable to cope with this properly, according to Nibud, which surveyed 2000 people about this. Flex workers and self-employed people in particular are feeling the consequences of the crisis. (20-08-2020).
Tens of thousands of households quickly run into financial problems after the loss of income, despite the social safety net of the WW and the Temporary bridging scheme for self-employed entrepreneurs (Tozo). This is revealed on Friday from a study by the Central Planning Bureau (CPB) in collaboration with the Netherlands Authority for the Financial Markets (AFM). (10-09-2020)
- Empty hotels: Horeca Netherlands expects major redundancies. The normally busy rooms, halls and corridors in the Mercure Amsterdam City Hotel are virtually empty.  It hurts manager Francis Windt.  "We don't have that many guests in the house at the moment. Before the crisis it went very well, but now it's dramatic. And that is emotionally quite heavy."  This Amsterdam hotel is certainly not the only one. Corona crisis is hitting the sector hard.
Business traveler traffic has almost come to a standstill, trade fairs and conferences have been canceled and tourists are still arriving only marginally. As a result, the sector is in the red. Thousands of layoffs many hotels are currently making a loss, says Koninklijke Horeca Nederland (KHN), who conducted research since June. (08-09-2020)
Public transport The number of travelers who checked in for public transport in the last week of August was still 32 percent lower than on a comparable day a year earlier. At the height of the corona crisis, this was even 90 percent lower. Although the number of check-in transactions is slowly increasing again, there is still a barrier for many people. (08-09-2020)

- Code yellow (security risks) orange (only necessary travel).
Airline news
Face masks mandatory 
Plane deep cleaned daily 
Flight crew wearing PPE 
Passenger sanitation packs provided 
Changes to food service
- Travel industry organization ANVR takes airlines to court that refuse to refund money for canceled flights. First it is Royal Air Maroc's turn, the ANVR announced on Tuesday. A claim has been made for Royal Air Maroc and Aeroflot, El Al and Air Transat may follow.  The case against Moroccan society may put pressure on other companies to pay, the spokesman for the trade association said. (10-09-2020)
- After signs of recovery in international aviation industry, it will relapse again from August. The number of tickets sold has dropped to 18 percent of what is normal, according to figures from travel analyst Forwardkeys. ForwardKeys does not expect the third quarter to bring a spectacular improvement. On average, ticket sales in Europe will not exceed 30 percent of the normal level. (10-09-2020)
- Finnair is cutting up to 1,000 jobs, Qantas another 2,500, Etihad and Emirates are sending staff on unpaid leave, as many as 19,000 jobs are disappearing at American Airlines, and Virgin Atlantic is pending approval of a debt reduction plan. As a result of the corona crisis, airlines have to take all kinds of new measures to keep their heads above water. (10-09-2020)
- Aircraft engine manufacturer Rolls-Royce is severely affected by the aviation malaise caused by the corona crisis. The British company recorded a loss of 5.4 billion pounds (6 billion euros) in the first half of the year. (10-09-2020)
- Pakistan International Airlines (PIA) and Vision Air International (PVT) are immediately prohibited from operating flights to destinations in the European Union for at least six months, the European Aviation Safety Agency (EASA) tells NU.nl on Tuesday. Pakistan is currently grounding at least 400+ pilots over fraudulent and dubious licenses. (10-06-2020)
- Singapore Airlines is forced to cut 4,300 jobs due to the corona crisis.  That amounts to about 20 percent of the workforce, the airline said on Thursday.  This is the biggest job loss in the company's history. (10-09-2020)
- Transavia will continue to fly daily to Ibiza and Mallorca for the time being, even though the two Spanish destinations have now been provided with an orange travel advice.  That says a spokesman for the airline. (10-09-2020)
- Airbus received only one order throughout August 2020. Airbus received one order last month, the European aircraft manufacturer reports Tuesday. That is much less than usual. (10-09-2020)
- Man expelled after refusing a mouth mask A Dutch man was send out a Transavia plane yesterday in Faro, Portugal, because he refused to wear a mouth mask. A Transavia spokesperson confirms this to RTL News. The man refused to follow the instructions of the staff. (10-09-2020)
- Pilots are going through a rough time due to the corona crisis. Aircraft's are mainly aground and many airlines pilots are fired. It was once a dream profession, but now they have uncertain times. (13-08-2020)
- A number of so-called hedge funds have raised hundreds of millions of euros in recent months by speculating on falls in the price of shares (short selling) of Lufthansa and travel company TUI, among others. Hedge funds are investment funds that try to generate returns in more than one way. (14-08-2020)
- The Schiphol Group, which includes the airports of Amsterdam, Rotterdam, Eindhoven and Lelystad, cannot escape a reorganization. Several hundred jobs out of a total workforce of about three thousand will be cut. (28-08-2020)
- Aircraft stripes double the contribution of aviation to climate change During the lockdown in March, April and May, the number of flights worldwide fell dramatically. According to some measurements, this sometimes resulted in up to 90 percent fewer airplane stripes. What not everyone knows is that these man-made clouds have an influence on the weather, and ultimately also on the climate. The airplane clouds block solar radiation, like a kind of mirror. This way the stripes have a cooling effect. But the earth also gives off heat. And then those same clouds act like a blanket that traps heat.  "Ultimately, the warming effect will win," says Piet Siebesma, a cloud expert at KNMI and TU Delft.  "The net effect is that airplane stripes make the climate slightly warmer." (30-08-2020)
- Aviation industry organization IATA expects passenger numbers in aircraft to return to normal, pre-corona crisis levels in 2023.
- Despite state support from the French government, more than 7,500 jobs will be lost at Air France, including 1,000 jobs at sister company HOP! (14-08-2020)
- TUI is borrowing another 1.2 billion euros from the German government. An existing loan is increased by the German state bank by 1.05 billion euros. (13-08-2020).
- Travel organization TUI removes Belgian tourists from parts of Spain (22-08-2020)

- KLM realized a negative result of almost 800 million euros over the first six months of this year, according to the airline's half-year figures on Thursday.  In the same period last year, this was still a positive result of 223 million euros, a difference of almost 1 billion euros. (31-7-2020) KLM is currently losing 10 million euros a day.  "In this context, KLM cannot afford to implement the salary increase in August. Not socially, not financially. (14-08-2020)
- The German Lufthansa Group, the parent company of Brussels Airlines, Eurowings and Lufthansa, among others, states that it no longer avoids the dismissal of employees in Germany. Financial results were dramatic, with a loss of 3.6 billion euro for January through June, against a loss of 116 million euro a year earlier. (14-08-2020)
- 19,000 jobs at risk at American Airlines. American airline will cut 19,000 jobs if the company does not receive another billions of dollars in government support to pay for six months in labor costs. The company expects to operate less than half of its usual flights. (25-08-2020)
- US airlines transported 80 percent fewer passengers in June 2020.
- The Spanish government wants to speed up the rescue of the airline Air Europa, reports day bath ABC on Saturday. Madrid considers Air Europa "strategically important" to the country's competitiveness and is aiming for a sale of the ailing company to national airline Iberia. (13-08-2020)
- EasyJet will make cuts: it will close three sites in the United Kingdom and cut hundreds of jobs. The closure of the sites in London and Newcastle will result in 670 job losses. The other eight locations in England will continue to exist.  At the end of June it was already announced that Easyjet would cut 5000 jobs and these jobs will therefore be added to that. (20-08-2020).
- EasyJet has raised an additional € 225 million from the sale of five aircraft's, which the company then leases.  This brings the total proceeds of this revenue model to 653 million euros, the airline announced on Friday. (10-09-2020)
- Ryanair will cancel flights. Ryanair, the largest European airline, will reduce the number of flights. In the coming months that should be reduced by a fifth. The intention is not to cancel destinations, but to fly less often to countries such as Spain, France and Sweden. (20-08-2020)
- British Airways the airline with the largest Boeing 747 fleet in the world, immediately stops flying the jumbo jets. The decision has everything to do with the COVID-19 outbreak. The British fleet has 31 jumbo jets.
- British Airways (BA) says goodbye to more than 6,000 employees. They make use of the airline's voluntary departure scheme. (14-08-2020)
KLM decided at the beginning of the corona crisis to send the 747 with early retirement. Later, the aircraft was removed from the hangar again, to be used for cargo flights. British Airways says it will operate more flights with the new and much more economical A350 and B787.
- Emirates resumes passenger flights to 9 destinations, including connections between UK and Australia.
- Qatar arlines ticket prices from Tehran to Istanbul increased by 30x, this has to do with inflation and the increased dollar prices in Iran (10-09-2020).
- China A select number of airlines are allowed to fly to one Chinese city once a week from next week, the Chinese aviation authority reports. (03 June 2020)
 Border news

- What is the state of affairs in China, where the corona pandemic originated?
While the number of infections continues to rise worldwide, the residents of the Chinese city of Wuhan seem to have taken up daily life. Has China really fought the coronavirus? And if so, what was the secret of the Chinese approach? (19-08-2020)
- Malaysia keeps borders closed to foreigners until the end of the year
The Malaysian government reports on Saturday that the borders will remain closed to foreign tourists until at least December 31. The government says it has the pandemic under control and wants to prevent foreigners from creating new clusters of the virus with this decision. (29-08-2020)
- Argentina has a record number of 11,717 infections in the past 24 hours.  The total number of infections in the country now stands at 392,009 and the number of deaths at 8,271. Nevertheless, since Friday it is allowed to meet up with a maximum of ten people outside.  However, people must keep a distance of 2 meters. (29-08-2020)
- Brazil has 3.8 million infections.
Brazil's Ministry of Health has reported 43,412 new infections and 855 new deaths in the past 24 hours. The number of infections thus exceeds 3.8 million. The number of deaths in Brazil now stands at 119,504. (29-08-2020)
- Hungary closed its borders to foreigners, in order to combat the number of increasing coronavirus infections.  Hungarians returning from abroad are quarantined for fourteen days. (29-08-2020)
- Ukraine closes borders for at least a month Ukraine closes its borders to foreigners for at least a month. And the obligation for Ukrainians to go into quarantine after returning from abroad will be extended until at least the end of October. The government of Ukraine wants to do something about the increasing number of infections in the country, reports the Kyiv Post newspaper. (29-08-2020)
- Germany, the largest number of new corona infections since the end of April was reported on Saturday.  The Robert Koch Institute (RKI), the German equivalent of the RIVM, reported 2,048 new infections in the last 24 hours. This brings the total number of corona infections to 232,082. (22-08-2020)
- Iran is approaching 400,000 infections and more than 23,000 deaths
 Iran has just reported 116 new deaths and 2,139 infections.  The death toll now stands at 23,029, while the number of infections stands at 399,940.  This makes Iran one of the worst affected countries in the Middle East. (12-09-2029)

- The number of infections in India has risen to over 4+ million.  The government today reports 64,531 new infections and 1,092 new deaths.  The death toll in India is 70,000+ (07-09-2020).
- Greece According to the ministry, the number of people infected with the virus during their holiday on one of the Greek islands has risen sharply.  "Are you planning to travel to a Greek island or are you there? Please note that the advice for that island will turn orange. That means that only necessary travel is recommended," the ministry said. (07-09-2020)
- United Kingdom travelers to the UK have a 14-day quarantine obligation for the time being. (14-08-2020) UK: Check WHO, the FCO and UK government response are offering Coronavirus travel advise.
- Spain Travel advice for Spain: do not travel. Spanish minister demands closure of large parts of the Madrid region Many more parts of the Madrid region must be closed as soon as possible due to the revival of the corona virus.  "We have to listen to what scientists say. We have to look at the facts and act now," said the Spanish Health Minister Salvador Illa. (26-09-2020)
- Italy Borders are open to international tourists, but travellers from outside the EU, Schengen area and UK must self-isolate for 14 days. Arrivals from those areas will not be subject to quarantine measures and theatres, concert halls, cinemas are open. (07-09-2020)
- France has registered almost ten thousand new infections with the corona virus in 24 hours. The number of confirmed infections in the country rose by 9,843 on Wednesday, the highest number since the COVID-19 outbreak in the country. (10-09-2020)
- Belgium In Belgium there is serious fear of a second corona wave. Across the country, since the beginning of this month, it has been mandatory to wear a mask in shops, shopping centers, cinemas and museums. Not wearing a mouth mask can result in a fine. (19-7-2020)
- Antwerp The travel advice for the province of Antwerp changes from code orange to code yellow.  The city of Antwerp will remain orange, which means that a visit is not recommended if it is not necessary.  According to the Ministry of Foreign Affairs in The Hague, the corona outbreak in the rest of the province is under control. (07-09-2020)
-Turky The mouth mask now also applies on the street in Diyarbakir, Erzurum, Kayseri, Rize and Sanliurfa. In total, mouth masks are now mandatory in 42 of the 81 provinces.

- USA: America has seen its #covid19 infection rate surge in recent weeks, meaning it does not fit the criteria to be deemed safe.' 6+ million infections in the US' In the United States, at least 6,3 million people are infected with the corona virus and 190,000 passed away.
In the US, the corona testing policy of international travelers is being relaxed, sources report to Reuters and a government document that the news agency has seen.  Travelers can enter the country at more places than at the 15 airports previously designated for this purpose.  There will also be less testing.  The relaxation applies to Dutch people and residents of other Schengen countries, China, the United Kingdom, Brazil and Iran and will in principle start on Monday 14 September 2020. The document states that 675,000 travelers were screened at 15 airports, and that "less than 15" of them were found to be infected with the corona virus.  "It requires significant resources and is unsustainable as the number of journeys increases," the document says.  CDC, the American RIVM, gives priority to other measures. (10-09-2020)
- Moldovans will not be able to enter Hungary until October 1, the Embassy of the Republic of Moldova in Budapest announces temporary reintroduction of border control, valid from September 1 to October 1, 2020, prohibiting entry of all foreigners, including Moldovans, into Hungary. COVID-19 infection rules imposed on the territory of Hongari do not apply to traffic in transit and transport of goods. (1-09-2020)
- Russia As of March 30, 2020, Russian border crossing points, including those on the land border with Belarus, will be closed indefinitely to road, train, boat and pedestrian traffic for both Russian nationals and foreigners. Air traffic: There is currently no regular international air traffic to and from Russian airports. Train traffic: For the time being, no passenger trains run between Russia and Finland, Estonia, Latvia and Belarus (Belarus) due to the closure of the borders. (17-7-2020) 
The easy way to travel to Moscow is true Londen or Istanbul currently flying Turkish Airlines  (19-08-2020)
- Hong Kong In Hong Kong, no more than two people may come together from Wednesday, now that the number of infections has peaked. Eating is prohibited in bars and restaurants and face masks are required outside and in all public areas. There are 2633 confirmed cases in the city. Of these, 133 were added last Saturday. (27-7-2020)
A 33-year-old man in Hong Kong has been infected with SARS-CoV-2 for the second time.  Researchers at the University of Hong Kong have established this with certainty.  They genetically tested virus material from the man's first infection in April, and did so again when the man tested positive for the coronavirus a second time this month. (26-08-2020)
- Morocco On average, more than 1,000 new cases are added every day and the healthcare system is overloaded.  The situation the country feared at the start of the pandemic now appears to be becoming a reality. The measures affect eight cities: Casablanca and the nearby towns of Berrechid and Settat, the 'royal cities' of Fez and Meknes, Marrakesh in the south and Tangier and Tetouan in the north of the country. (20-08-2020)
- World: Find places in the world to go with the live global map. Want to know when you can visit your preferred destination? Sign up to get email updates when restrictions lift. (21-08-2020)
Link: https://www.skyscanner.net/travel-restrictions
 Departures | Arrivals 
Track your flight at Schiphol Airport. Welcome back to Schiphol.
Schiphol: please wear a face mask everywhere from today 07-09-2020. Schiphol is asking travelers to wear a face mask at all locations at the airport.  Face coverings are so far only required at check-in counters, security, passport control and piers, but the airport wants everyone to cover their mouths from arrival to departure, such as at the shops and around the train station.  It is a "very urgent request".

On the way to Schiphol: Your luggage is packed, your tickets, your completed health certificate and your passport and travel documents are ready and you have checked your flight details. In short, you are ready to go. Schiphol is asking every traveller to complete a health declaration at home and bring it along.
 
- Please go to the check-in desks at Departures 2 or 3. 

Contact your Airline:
- https://www.schiphol.nl/en/airlines/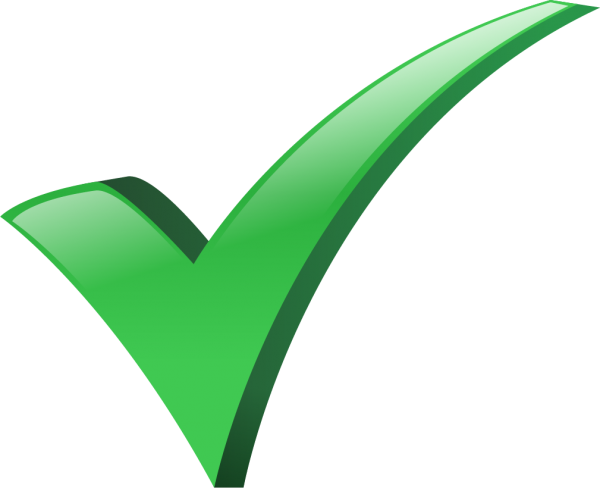 Your Taxi | Freedom of choice
Disclaimer: Copyright © Taxi Arash Amsterdam 2016 - 2020 - Deze website is opgericht door Arash Ayubzadeh om u meer informatie te geven. Aan informatie op deze website kunnen geen rechten ontleend worden. Alle informatie op deze website is informatief bedoeld. Wij verhuren geen taxi's. Source of corona news: Nu.nl, Nos.nl, Skyscanner.com, cdc.gov