27 Feb. 2021 | One year after Covid-19
Saturday 27-02-2021, it is exactly one year ago that the first corona case was diagnosed in the Netherlands. In order to combat the spread, many shops had to be closed, cafes and restaurants were closed and negative travel advice was issued, with all the consequences for the economy.  
We now know how the corona virus has affected our lives: hairdressers where until 03 march 2021 closed, eating out is not possible and we mainly rely on the Netherlands for traveling. All these restrictions mean that we have simply been able to spend less money, with major consequences for the Dutch economy. The Dutch economy shrank by 3.8 percent in 2020: the largest contraction ever recorded. The better-filled piggy banks also mean that less money is circulating in the economy, which of course leads to problems for companies. They see a decline in revenues, which is why they are quickly looking at ways to reduce costs.
This leads to a significant increase in the number of unemployed: from over a quarter of a million in the first quarter of 2020 to a peak of 419,000 in the third quarter. Although many companies and entrepreneurs are having a hard time, this is not yet reflected in the number of bankruptcies in the Netherlands. In fact, last year the curtain fell on 2,703 companies, the smallest number since 2000. The number of bankruptcies is therefore expected to increase this year as the support is reduced. (25-02-2021)
 Corona vaccination 2021 | The Netherlands
 6 million injections in May,
 11 million injections at the beginning of June,
18 million injections at the beginning of July.
Two thirds of the people are then fully vaccinated and one third only will have 1 shot.
Vaccination NL 16.000.000 +
28-06-2020
Actual update |  ✔︎  Link: Corona dashboard 

- The current population of the Netherlands is 17,159,103. (23-03-2021) - ✔︎  Link: COVID-19 Dashboard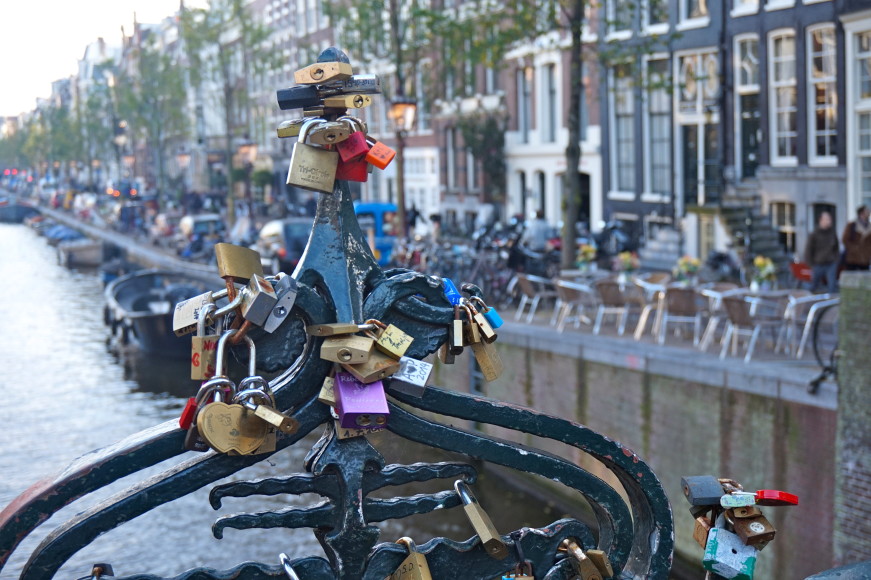 News Q2 & Q3 2021
Is the Netherlands in partial lockdown? (July 2021)
Curfew ended  > 28 April 2021 | Negative travel advise > 15 May 2021 | No events > 01 July 2021 | Horeca was basically as good as closed sinds March 2020 until 26 June 2021. | Disco and nightclubs are going to close again, no events no dance festivals. (10-07-2021)
Latest news:  21 April, 28 April, 3 May, 6 May, 11 May, 19 May, 26 May, 29 May, 5 June, 26 June, 10 July, 13 August 
- The basic rules remain in force for the terraces and shops, so keep a distance of 1.5 meters, regularly disinfect your hands and stay at home in case of complaints. (24-06-2021)
The measures below apply from Saturday 10 July 6:00 am to Friday 13 August.
Catering industry
Discos and nightclubs have to close their doors again. Other catering establishments may remain open.
Customers must have a fixed seat and sit 1.5 meters away from each other. The catering industry must close its doors from midnight to 6 a.m. 
Entertainment, such as live performances and loud music, is prohibited.
The system of the corona admission ticket (testing before access), which allowed an exception to the one and a half meter rule, is no longer used.

Events and venues for culture and sports: Events, cultural locations and the public at professional sports competitions and sports and youth activities are accessible provided that everyone has a fixed seat and is 1.5 meters away from each other. Events can last up to 24 hours.

Use of the corona ticket remains allowed so that more audience can be present. A maximum of two thirds of the capacity may be used.

An access test for a corona ticket is valid for 24 hours from Tuesday (this was 40 hours).

Nothing will change for transfer locations, such as shops, museums or fairgrounds.  This means that one visitor per 5 square meters can be received.
News until 10 July 2021
- As part of the relaxations that will take effect on Saturday 26 June, shops will be allowed to let in more customers again.  Instead of the current one customer per 10 square meters, one customer per 5 square meters is allowed. And even though face masks are no longer mandatory, sellers may still wear them. That is what a spokesperson for industry organization INretail says. In the supermarkets, the cough screens remain at the checkout counters. (25-06-2021)
On June 26, we will return to the 'worrisome' level with step four and events will be permitted under certain conditions. The cabinet is also considering ending the mask obligation during the relaxation round on Saturday 26 June.  That said outgoing minister Hugo de Jonge (Public Health). 
 
As of July 7, when almost all adults have had at least one injection, many relaxations will be extended and it is even thought that the basic measures will be abandoned for August.

Mouth caps almost nowhere anymore, discotheques open: these are the relaxation
The government no longer considers most corona measures necessary. From Saturday 26 June, step 4 of the opening plan will be taken. The mask obligation will then largely lapse, as will the advice to work from home.  This was announced tonight during the press conference about the corona measures.
From next Saturday 26 June, "all doors will be open" in the Netherlands, but the one and a half meters will remain the norm. "Everything that is possible within one and a half meters is allowed again. Watch football together or meet in the park," said outgoing Prime Minister Rutte.
In mid-August, it will be examined whether keeping a distance from each other is still necessary.  Nevertheless, there will be quite a few exceptions to the one and a half meter rule under certain conditions in the coming time, such as at events and in nightclubs.

Face mask obligation
From June 26, mouth caps no longer need to be worn in most places. So you can go to the supermarket or go shopping without a mouth cap. People with contact professions, such as hairdressers and masseurs, do not have to wear a mask during work.
Only where the one and a half meters really cannot be maintained, the mouth cap obligation continues to apply.  That is in public transport (including at stations), at airports and in airplanes. Face masks must also be worn in secondary schools until the summer holidays.
Working from home
Work at home, unless there is no other option', has been the advice since the spring of 2020.  That expires now.  Employees are allowed to return to the office half of the time, but there they must keep one and a half meters away from colleagues.  That is not possible everywhere.  That is why the cabinet advises to allow employees to come to their workplace partially.  For example, on quiet days and outside peak hours as much as possible.

Visits and meetings
There are no longer any restrictions when it comes to receiving visitors at home. A birthday party can therefore be celebrated again with a large group of guests (one and a half meters away). People are also allowed to gather in groups outdoors, such as in parks or on the beach.
Dancing in the club is allowed again (with corona ticket) (changed again on 10 July 2021)
Cafés, bars are allowed to open. Just like restaurants, they are allowed to use regular opening hours. This is also necessary in areas where people can have permanent seats.  In a restaurant, the tables and chairs should be far enough apart to guarantee the one and a half meters.  In areas where people do not have a permanent seat, a maximum of 1 visitor per 5 square meters is allowed.
Registration and a check conversation are mandatory in the catering industry. Alcohol can also be sold after 10 pm.  Television screens are allowed and the ban on singing, shouting and blowing is cancelled.
In discotheques (are closed again as per 10 July 2021) , visitors do not have to keep one and a half meters away from each other, but they can only enter with a corona ticket (in the CoronaCheck app).  This also applies to visitors to festivals and other organized outdoor events.
Events in theatres, cinemas, music venues and conference centers are allowed again. The one and a half meters must be maintained in these locations, so not all seats in theaters or cinemas may be used. Registration and a check conversation also remain mandatory here. Transit locations such as museums, amusement parks and fairgrounds may receive 1 visitor per 5 square meters.
 
Sports competitions
Amateur competitions are allowed again for everyone. The public can also be there, but spectators must keep one and a half meters away from each other.
 
These are all relaxations as of June 26
Traveling?  Free corona test
In July and August, anyone who goes abroad can take a free corona test. The tests are specifically intended for travelers who have not yet been fully vaccinated and/or are going to a country where a negative test is required to enter.
For a long time, the cabinet had doubts about offering free tests, because the costs could amount to 350 million euros. There was a majority in the House of Representatives in favor of free corona tests, and the European Commission also wanted to oblige all EU countries to make corona tests free for holidaymakers. (19-06-2021)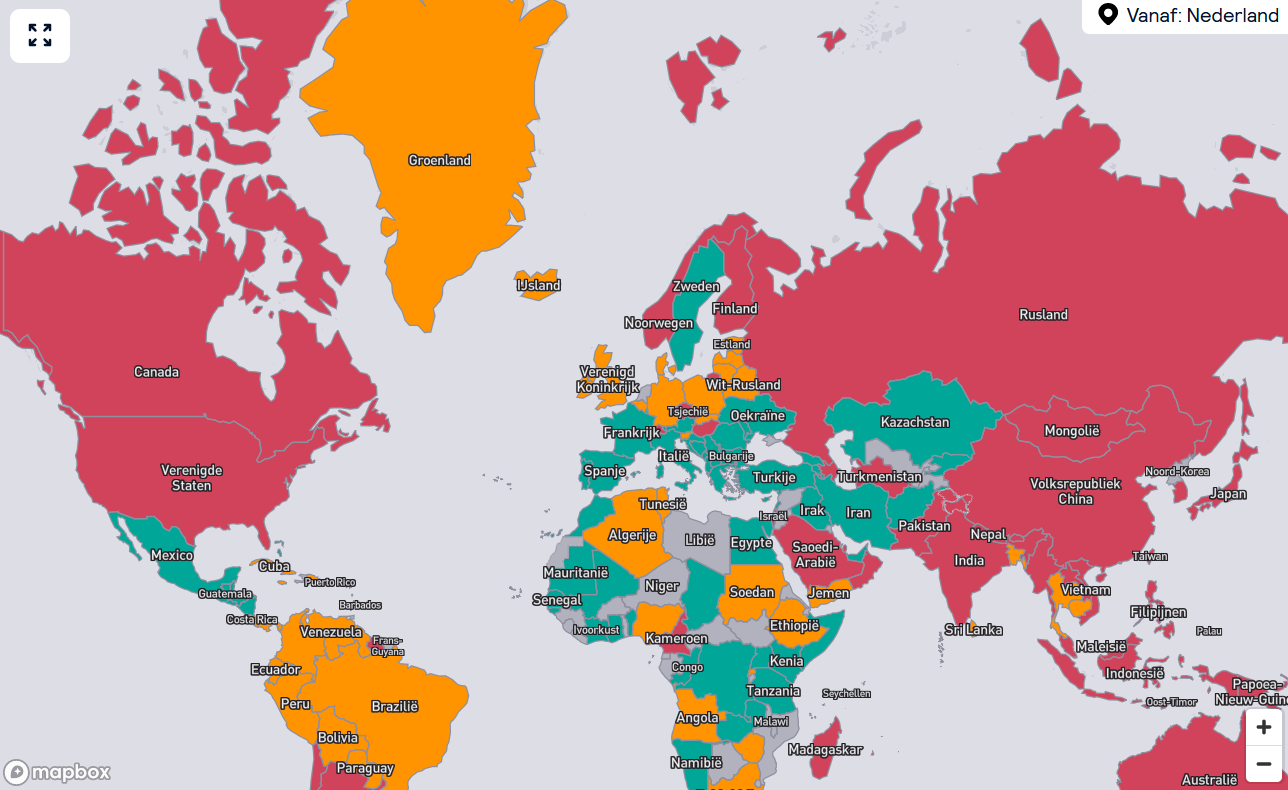 News until 15 May 2021
 Small entrepreneurs live below social assistance level
More and more small entrepreneurs are getting into trouble financially. At microfinance Qredits, they saw the number of applications from entrepreneurs for a bridging loan increase by 30 percent. The Institute for Small and Medium Enterprises registered 6,568 entrepreneurs with financial worries, five times as many as last summer. In the last quarter of 2020, almost half of the entrepreneurs (46 percent) earned less than social assistance benefits. Another 16 percent were above social assistance levels, but below the minimum wage. These hard figures have been collected by Het Financieele Dagblad. The Chamber of Commerce states that many entrepreneurs are in "survival mode" and that callers of Chamber of Commerce's Corona counter are more often angry. "The tone is hardening," said a spokesman. (04-03-2021)
lockdown extended until 21 April 2021 | Possible extension July 01
Almost all non-essential shops closed until 3 March 2021, (only pickup at the door is allowed, order online and pickup at the door) since 03 March you can make a reservation 4hrs upfront, only 2 customers per floor are allowed, max 10 min shopping and venues such as cinemas and theaters remain closed.
People with a contact profession, such as hairdressers, physiotherapists and beauticians, can work again from 3 March by reservation.
From 3 March hairdressers and other contact professions such as pedicures, beauticians, driving instructors and masseurs may reopen. This is subject to conditions: customers may only enter by appointment and must be asked about their possible complaints.
Sex workers, Amsterdam Red lights are excluded from this relaxation for contact professions. Physiotherapists, dentists and veterinarians, among others, were already open. (24-02-2021)
The Netherlands is expected to have to deal with "a considerable set of measures" until July.
    •    Do not shake hands.
    •    Wash your hands often with soap, for at least twenty seconds.
    •    Avoid crowds and if that doesn't work, go elsewhere.
    •    Keep 1.5 meters distance from other people.
    •    Cough and sneeze in your elbow. 
 
- Symptoms may appear 2-14 days after exposureto the virus. People with these symptoms may have COVID-19:
Fever or chills
Cough
Shortness of breath or difficulty breathing
Fatigue
Muscle or body aches
Headache
New loss of taste or smell
Sore throat
Congestion or runny nose
Nausea or vomiting
Diarrhea

The structure of SARS-CoV-2. Credit: Scientific Animations™. Photo: thepathologist.com

Check the corona figures

Do not travel abroad | 15 May 2021
The cabinet urgently advises not to
travel abroad
until 15 May 2021, unless it is really necessary.
Culture and amusement, parks
Transfer locations are closed. Think of amusement parks, casinos, cinemas, red light, theaters and other cultural institutions.
Libraries will remain open for book collection and return. Community centers remain open to vulnerable people.
 Shopping by appointment will be possible from 3 March | 10 min
That is in addition to the option to order and purchase something via click and collect. Retailers may receive customers who have signed up at least four hours in advance. A maximum of two customers may enter per floor. A visit lasts at least ten minutes to avoid contact between customers who quickly alternate, says the national government. Shopping by appointment will hopefully lead to a little more air for smaller entrepreneurs, Prime Minister Rutte said.
 Contact professions
People with a contact profession, such as hairdressers and beauticians, can work again per 3 March. People with a healthcare profession, such as dentists and physiotherapists, are working already.
Saunas, gyms and swimming pools will remain closed
Team sports are allowed again for young people and young adults up to and including the age of 26 from 3 March. They are allowed to sport again within their own club and in their own team.  During exercise, they do not have to keep a distance of five feet. Competitions are not allowed.
Furthermore, only outdoor sports are allowed, with a maximum of two people who can keep sufficient distance. The gyms remain closed.

Schools
In addition to the primary schools, which can open again from Monday 08-02-2021, the Netherlands will remain in lockdown until March 02-2021.  Secondary schools will remain closed at least until March 01-2021. While secondary schools and MBO institutions may reopen to a limited extent from next week 01 March, colleges and universities will remain closed. (24-02-2021)
Fewer guests at home
At home you can receive a maximum of 2 guest.
Hotels and catering
Hotels remain open, but are no longer allowed to serve their guests. Room service in the rooms is also no longer allowed. The other catering establishments, including cafes and restaurants, will remain closed. You can still pick up food and drinks from the catering industry.

Top sport continues
The top sports competitions, including the Eredivisie in football, may continue, but without an audience.  That was already the case.
Churches, mosques and places of worship
Places of worship such as churches and mosques will remain closed.
To travel
Public transport will continue to run, but is only intended for necessary journeys. For trips abroad, You are strongly advised not to book them until 15 May, travel only if they are strictly necessary. (23-03-2021)

Mandatory masks
From December 1: there is a national duty to mask in public indoor spaces such as shops, museums, restaurants and theaters. More about this will be announced by the cabinet shortly.


 Corona app | Events 2021 | Quick tests
A first trial event should take place in March 2021, where the government's new corona app will be tested. Outgoing Minister of Health Hugo de Jonge says in the Volkskrant newspaper that he wants to set up large-scale access tests for "events" and "theaters" afterwards.  "After pilots in March, we will start for the real thing in April, at first with limited capacity. In the meantime, we are arranging sufficient testing options and a law will be sent to Parliament in March." De Jonge mentions rapid tests or PCR tests as options for use.  In addition, the government has developed an app, called CoronaCheck, that will atellow visitors to show a negative test result at the entrance.  "We are one of the first countries in the West to try this, this way." (20-02-2020)


2020

The increase in corona numbers continues
The RIVM reported 8,894 positive corona tests on Friday.  That is more than the average for the past seven days (6,861) and more than Thursday (8,793), when the highest number was reported in just over a month. (11-12-2020) 
 
More than 10 percent of the Dutch population is now protected
When 60 to 70 percent is immune, it is called herd immunity. More than 10 percent of the Dutch population is currently resistant to the virus. About two million Dutch people are currently protected against the corona virus, because they have been infected before.  RIVM director Jaap van Dissel announced this on Wednesday during a technical briefing in the Lower House. (9-12-2020)
 
It is really not going well with the infection figures, and also not in the hospitals, said Prime Minister Rutte.
According to the prime minister, we are at a crossroad. "Either together we ensure that the figures go in the right direction, or the figures continue to rise. Then I do not rule out that we have to take even stricter measures before Christmas." De Jonge (pub. Health) expects that the restrictive measures can only be partially released in the course of 2021.  "Until then, we have to be careful." (08-12-2020)
Possibly on the way to "third corona wave"
We may be heading for a third wave given the increasing number of infections. That's what Diederik Gommers, head of the intensive care department of Erasmus MC, said. It is difficult to provide an explanation for the increasing number of infections.  "Could it be because of Black Friday? Is it mobility? Are we not complying with the measures? Is it because of the cold? We don't know."  (8-12-2020)
Dutch government is considering special corona app with 'test passport'
The Ministry of Health is considering making a special app for the corona test. The app can be used to book a test, but can also contain a kind of certificate to prove that you have been tested negative. (30-11-2020)
What else was in the news

Traveler
The Dutch government wants to oblige travelers arriving in the Netherlands from a corona risk area to demonstrate that they have been tested negative for the corona virus. That test must not be older than 48 hours. Minister Hugo de Jonge (Public Health) writes this in a letter to Parliament on Wednesday 18 nov 2020.  This should make it easier for people who travel from risk areas to the Netherlands for a necessary journey. In addition, De Jonge wants to have travelers from those areas tested five days after arriving in the Netherlands. This is expected to happen even if they have no complaints that indicate the corona virus.  In this way, people for whom it is 'really necessary' to travel (so not for a holiday or a family visit) do not have to be quarantined for as long after they have arrived in the Netherlands. By drawing up the rules, the government hopes that this can be done without travelers from risk areas bringing the virus back with them. (18-11-2020)

R-value
The reproduction number (the R value) is still reliable, according to a spokesperson for the RIVM. The R-value is important to determine whether the corona virus is on the rise or not. If the R value is 1, then each person with a coronavirus infection will infect one other person. If the R value is lower than 1, the number of infections decreases. (18-11-2020)

Stock markets
European stock markets skyrocketed Monday afternoon 9-11-2020 after positive news about Pfizer's corona vaccine. The American stock exchange also opened much higher. According to the initial research results, that vaccine is 90 percent effective and that result is better than experts expected. The Guardian writes that the first people may receive the vaccine by the end of this year. The first doses are then intended for, for example, people in healthcare. (9-11-2020)
Public areas must close for two weeks, new measures as of November 3
This applies to both indoor and outdoor spaces. Think of theaters, museums, casinos, cinemas, zoos, amusement parks, sex clubs and swimming pools. Shops may remain open and contact professions can also be carried out. Gyms also remain open, but individual group lessons are not allowed. The cabinet urges not to travel abroad until mid-January, unless it is really necessary.  For certain regions where the number of infections is highest, the cabinet is considering even stricter measures. This could include a curfew, further closure of the retail trade and the closure of schools. This regions are: Rotterdam Rijnmond, South-Holland and Twente. You can go outside, maximum two people. Press conference of Prime Minister Mark Rutte and Minister Hugo de Jonge (Public Health) (2-11-2020)
- In total, more than two thousand people infected with the corona virus are in hospital on Thursday 22-10-2020. There are 1,540 on the nursing wards and 463 on the ICs. Dutch hospitals have a total of 11,000 care beds and 1,150 IC beds. (22-10-2020)
Office occupancy rates
Due to Corona virus, over the past nine months, office occupancy rates in the five major cities have fallen by 39 percent. This is reported by consulting firm Cushman & Wakefield on Thursday.  Especially in Eindhoven and The Hague, office space changed users less often.  The national decline is 22 percent. (3-10-2020)
The second corona wave
Was probably mainly caused by young people who brought the virus with them to the Netherlands after their holiday in the South of France or Spain.  This is the conclusion of the RIVM from research, the NOS writes.  The young people would have spread the virus further through parties and student houses.  This also infected older people, who spread the virus further through their work and family.  This is how the virus eventually ended up in nursing homes again, according to the RIVM. (3-10-2020)
Empty hotels
Horeca Netherlands expects major redundancies. The normally busy rooms, halls and corridors in transit the Mercure Amsterdam City Hotel are virtually empty.  It hurts manager Francis Windt.  "We don't have that many guests in the house at the moment. Before the crisis it went very well, but now it's dramatic. And that is emotionally quite heavy."  This Amsterdam hotel is certainly not the only one. Corona crisis is hitting the sector hard.

Business traveler
Bussines traveler traffic has almost come to a standstill, trade fairs and conferences have been canceled and tourists are still arriving only marginally. As a result, the sector is in the red. Thousands of layoffs many hotels are currently making a loss, says Koninklijke Horeca Nederland (KHN), who conducted research since June. (08-09-2020)

Public transport 
The number of travelers who checked in for public transport in the last week of August was still 32 percent lower than on a comparable day a year earlier. At the height of the corona crisis, this was even 90 percent lower. Although the number of check-in transactions is slowly increasing again, there is still a barrier for many people. (08-09-2020)