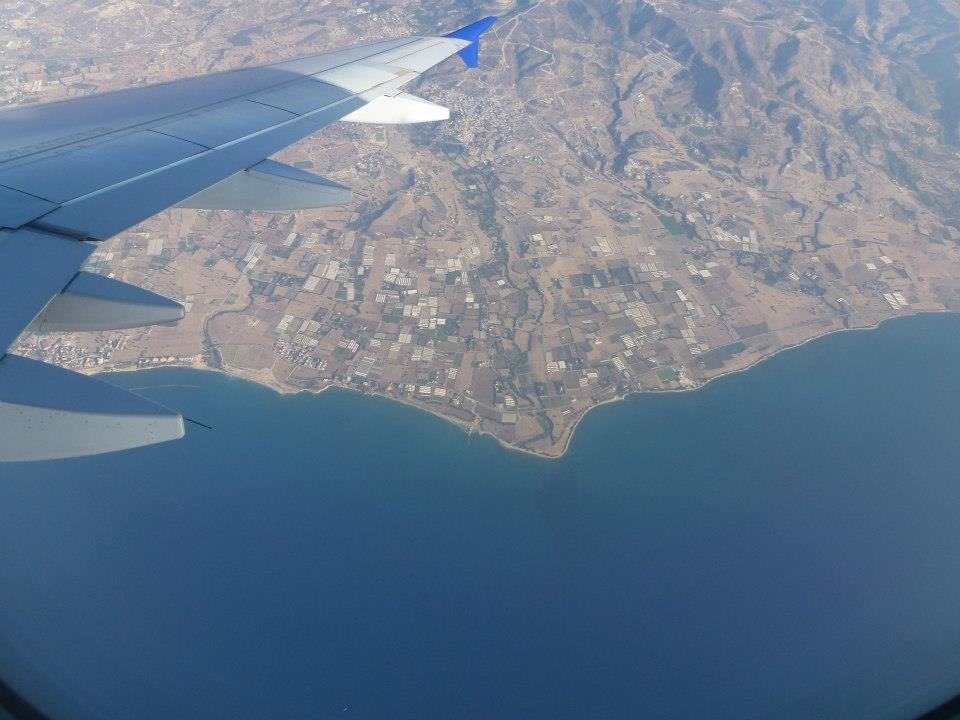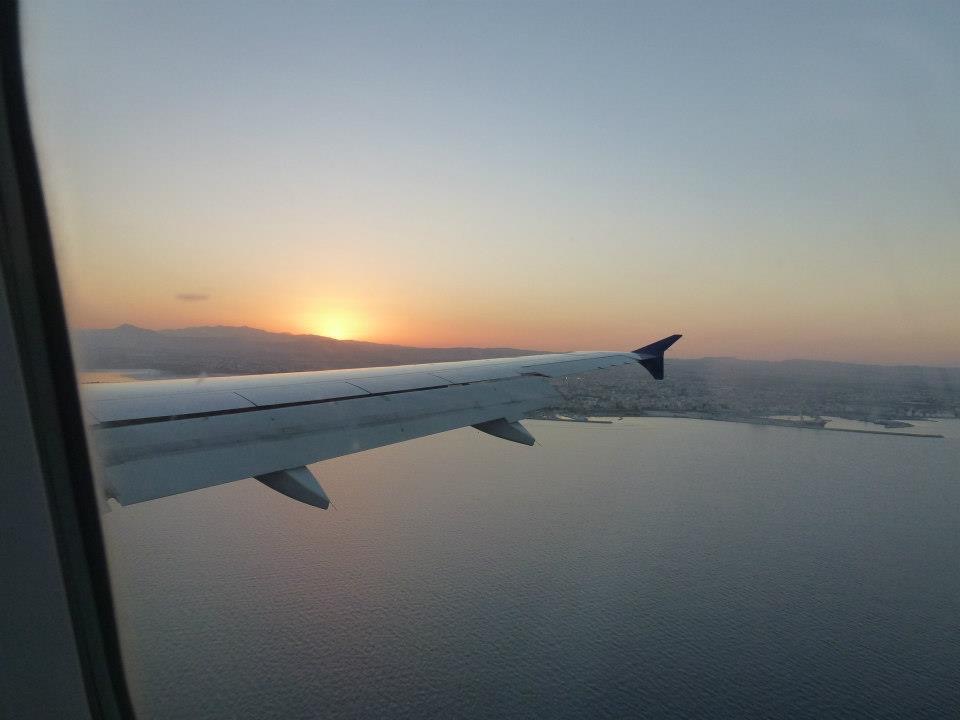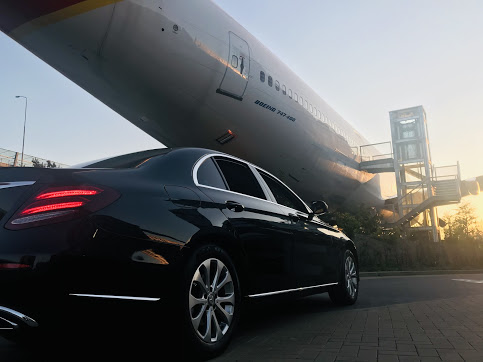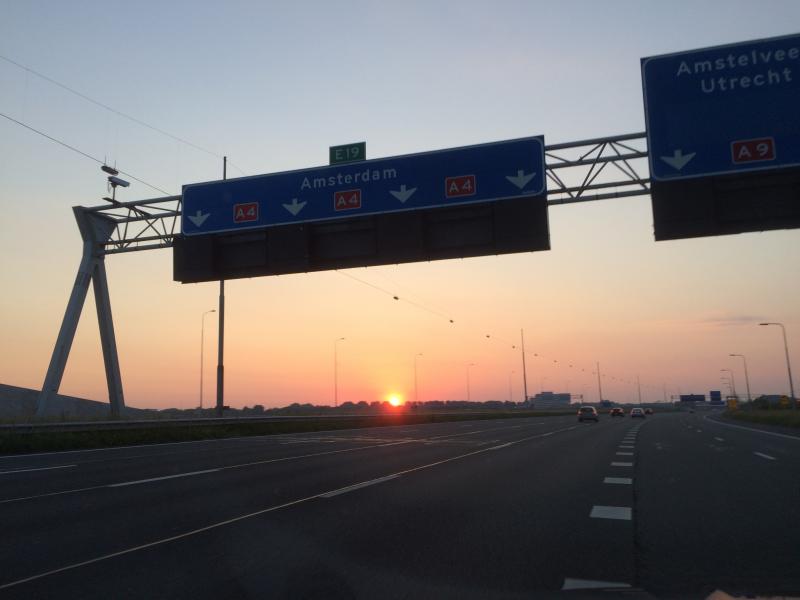 The countries around the Netherlands
Several European countries - like the Netherlands - are tightening their corona measures. The countries around us do this against the corona virus and the more contagious British variant & Indian variant. 
 
Australia  
 
Wil keep its borders closed to foreigners until mid-2022. Australia's international borders will not open to foreign travelers until mid-2022, Australian Trade and Tourism Minister Dan Tehan said Friday.  The announcement is another blow to airlines and tourism, which have been recording hefty losses for more than a year due to the corona measures. (07-05-2021)
Belgium
While the terraces in the Netherlands may (limited) open again, they are still closed at our southern neighbors (until May 8). If you are staying in Belgium for more than 48 hours as a tourist, you still have to be quarantined.
It is not yet known what easing in the run-up to the summer holidays will look like. Belgium does want to participate in the European corona passport.
Germany
The German government first wants to reduce the number of infections before thinking about summer tourism. Hotels and other tourist accommodations are currently closed for recreational overnight stays. Dutch people traveling to Germany must be able to show a negative test certificate and are advised to go into quarantine for five days.
Austria
Currently, hotels and other accommodations in Austria are still closed to tourists, but they may reopen from 19 May. This also applies to the catering industry and cultural institutions (with restrictions). Further plans for the summer are not yet known.
France
From 3 May, EU travelers with a negative PCR test can re-enter France. From 19 May, the French terraces may reopen (with restrictions) until 9 p.m.
The French government plans to use a European corona passport from June 9, which will remove remaining travel restrictions. A vaccination certificate or recovery from a recent infection is therefore sufficient.
Although the French plans, like the Dutch ones, have been sketched 'in pencil', the country is expected to see significant relaxation by the summer. The French curfew should disappear by the end of June, and terraces, museums and other tourist sites should be back in operation in high season.
Denmark, Norway and Sweden
None of these three Scandinavian countries currently has any major short-term easing plans. The daily number of infections is still high in all three countries.
Foreign tourists are unlikely to be welcome in May and it is not clear when the travel restrictions will disappear.
Spain
The aim is that tourists who have a corona passport can travel to Spain again in June, without having to be quarantined after arrival.
The Spanish catering and cultural establishments are open to welcome those tourists, but nightclubs are still closed. Wearing masks is currently mandatory in Spain, both indoors and on the street.
Portugal
Portugal is one of the countries pushing for haste to produce a European Corona passport.  Tourists from many other EU member states are not yet welcome, but the Portuguese government is aiming to restart the tourism sector from mid-May. Further details or a precise date have not yet been announced.
Italy
Foreign tourists are currently quarantined in Italy for five days. It is not yet known whether this measure will remain in effect next summer.  The Italian government is expected to come up with further plans in May.
Greece
Nr One in the popular European holiday countries, Greece is the fastest prepared to receive tourists again. The quarantine obligation for travelers from many other countries has been removed, but they must be able to prove that they have been vaccinated or show a negative PCR test on arrival.
Most Greek corona measures are expected to be lifted by mid-May.
Turkey
The Turkish government recently introduced a new lockdown, the strictest yet, due to a new wave of infections. Turks are only allowed out of their homes for groceries or to receive urgent medical care, the sale of alcohol is prohibited and the schools are closed.  However, foreign tourists are exempt from the measures. They are welcome in Turkey if they can submit a negative test result. (02-05-2021)
. Vaccinated Americans will be allowed to travel to the European Union again this summer, because the United States uses vaccines that have also been approved here.  "All 27 EU member states will unconditionally admit anyone vaccinated with vaccines approved by the EMA," said European Commission President Ursula von der Leyen. (26-04-2021)
. France relaxes travel restrictions from May 3. The French are allowed to travel in the country itself again from 3 May.  That is one of the slight relaxation that Prime Minister Jean Castex announced today.  Crèches and primary schools may also reopen that day. If conditions permit, restaurants and cafes are allowed to open their terraces from mid-May.  Certain cultural institutions and shops may also reopen. The peak of the third corona wave "appears to be behind us," said Castex announcing the illuminations.  At this point in France, you must stay within 6 miles of your home unless you have a valid reason to continue traveling. There is also a curfew from 7 p.m. (23-04-2021)
. Bonaire lifts curfew and alcohol ban. On Bonaire, the curfew will be lifted from Friday and alcohol may then be consumed again in public areas. This was announced by Island Governor Edison Rijna on Thursday.  The island has fewer and fewer corona infections and is therefore going from risk level 5 to 4.
This means that all shops, restaurants (until 10 p.m.), casinos, fitness rooms and churches are allowed to open.  There are still restrictions regarding social distance and the maximum number of people in a room.  Also, no events such as King's Day may be organized.
There are still 34 active infections on the island.  The pressure on the hospital has decreased considerably.  Five more corona patients have been admitted.  There is still one patient from Bonaire in Aruba and one in Colombia in the hospital. (23-04-2021)
.  India The number of positive tests in India continues to rise: the country with 1.36 billion inhabitants reported more than 295,000 new positive tests on Wednesday 21 April 2021. The rapidly spreading second wave of the corona virus is causing considerable pressure on healthcare: several hospitals in the capital New Delhi are raising the alarm about a shortage of oxygen for the COVID-19 patients. (22-04-2021)
India

The corona rates in India continue to explode with alarming concern.  Today 314,835 new infections were registered.  This makes India the first country worldwide to identify more than 300,000 new infections in one day. In addition, 2,104 deaths were reported.
In total, India has already registered 16 million confirmed infections and 185,000 deaths. Health experts fear that the actual numbers are much higher, because only the infections and deaths found in hospitals are counted. Relatives of corona patients steal oxygen tanks from Indian hospitals.  According to a healthcare worker, there is even a fight with the hospital staff. Due to an explosive increase in corona infections, there is a shortage of oxygen in the country. (23-03-2021)
•. EU agency states that vaccinees can have measures celebrated among themselves, If two people or households fully vaccinated against COVID-19 meet, they do not need to keep their distance or wear masks, says the European Center for Disease Prevention and Control (ECDC).  They also do not have to hand over a quarantine or a negative test statement after a trip abroad, writes the EU agency.
 The condition is that no dangerous corona variants are wandering around in the country to which you have traveled. (21-04-2021)
 •  England will reopen terraces, shops, hair salons and gyms. Pubs with terraces, shops, gyms, zoos and hairdressers can reopen in England from Monday 12 April 2021. British Prime Minister Boris Johnson announced this on Monday evening during a press moment. Johnson emphasized that it is not yet clear whether a summer holiday for Britons this year is in the offing. The lockdown in England is gradually being phased out now that more and more people have been vaccinated against COVID-19. Scotland, Wales and Northern Ireland have their own planning. According to the British Prime Minister, a vaccination passport will allow travel in the summer. Britons would not need a vaccination passport to go to the pub or shop in their own country, Johnson assures. Earlier in the day, experts advising the UK government had said the country is ready for new easing.  "There will be no unsustainable pressure on the health care system. Even if the amount of positive tests increases in the coming weeks," said the experts. (05-04-2022)
•  Americans More than 200 million corona pricks have been placed in the United States
 The United States passed the mark of 200 million corona pears on Wednesday, according to President Joe Biden.  That happened within a hundred days of taking office.
 Initially, Biden's plan was to inject at least 100 million injections within those hundred days, but that goal was reached on the 58th day.  He spoke at a press conference of an "incredible achievement" that now twice as many doses have been administered.
 80 percent of people over 65 have had at least one injection.  The number of deaths in this population group has fallen sharply.  The millions of vaccinations may have saved tens of thousands of lives, Biden said.  In the US, more than 560,000 people have officially died from the effects of the corona virus.  There are many more than in any other country.
 As of Monday, all Americans from the age of sixteen can be vaccinated.  The president emphasized at the press conference that the vaccine is free and that the vaccines are necessary to prevent serious illness and death among young people as well. (21-04-2021)
 •  Moldova is the first European country to receive vaccines from the Covax program Moldova is the first country in Europe to receive corona vaccines from the Covax program of the World Health Organization. President Sandu tweeted that more than 14,000 doses arrived last night. Moldova is one of the poorest countries in Europe. Last week it already received a donation of 200,000 doses from neighboring Romania, which says it wants to make a gesture of solidarity.  Bucharest is also sending a team of doctors to Moldova. (05-03-2021)
 •  Cyprus will open its borders to all Britons who have been fully vaccinated on 1 May.  They are thus exempted from compulsory quarantine or from submitting a negative corona test.  This has been announced by the Cypriot Minister of Tourism.  Travelers must be able to prove that they have received a vaccine. (05-03-2021)
 •
UK
 Travelers are taken from the airport to so-called quarantine hotels. "No one is excepted from that rule," said Prime Minister Boris Johnson. Once arrived, travelers must stay indoors for at least ten days. (27-1-2021) 
16 million
of the UK's most vulnerable have been vaccinated, the next step is to find out the impact.  
In the 
United Kingdom
 and 
Ireland
, the infection rate as a result of the British variant is very high. Prime Minister Boris Johnson does not rule out that the already strong measures will be further tightened. 
Scotland
 has already decided to do so. (18-02-2021) 
 • More than 20 million Britons have already received first vaccine doses.
In the United Kingdom, more than 20 million residents have received a first injection, according to government data on Sunday. In the last seven days, 21 percent fewer infections were reported in the country compared to the previous seven days.  The number of reported corona deaths also decreased by 33 percent. On Sunday, British authorities reported more than 6,000 positive tests and 144 corona-related deaths. (28-02-2021)
• Belgian government has extended the corona measures. Due to the increasing number of infections and hospital admissions, Belgium is tightening corona measures again.  Non-medical contact professions, including hairdressers and beauty salons, must close for four weeks.  Kindergartens will remain open, but primary and higher education must again take place at a distance, Prime Minister Alexander De Croo announced on 24 March 2021.
 • Germany will check people from risk countries more strictly upon arrival. A corona test will be mandatory.  Chancellor Angela Merkel does not rule out that her country will remain in lockdown. Chancellor Angela Merkel has extended the lockdown in Germany until April 18, after consultation with the 16 states.  All trips abroad are discouraged, but not prohibited. According to the German government leader, the country is in a "serious situation" due to, among other things, the British corona virus variant. Merkel emphasizes that the vaccination campaign is more effective the less infections are added.  The chancellor says that Germany is doing everything it can to vaccinate as many people as possible against the corona virus. (24-03-2021)
 • France, The French will face a strict lockdown across the country from Saturday 03 April 2021. Non-essential stores must close and there is a curfew from 7pm. People also need a valid reason to move more than 6 miles from their home. After the weekend, schools also have to close their doors for at least three weeks. (03-04-2021)
 • In France, the corona pandemic may be pushed back so far over the next four to six weeks that a return to normal life will gradually come back into the picture, says Health Minister Veran. He states that the government will do everything it can to avoid a new national lockdown. If necessary, the government will block the export of doses of vaccine, just like Italy. (05-03-2021)
 • Italy will extend the state of emergency until the end of April. (18-02-2021). In Italy, corona restrictions have been tightened. The new restrictions require bars and restaurants to close and residents not allowed to leave their towns or cities.  In some areas, such as the hard hit Basilicata, schools are also closing, reports ANSA news agency. (28-02-2021)
 • The restrictions in 
Switzerland
were tightened on Wednesday 13-1 and extended by five weeks until
01 March
2021. Eating out or sniffing culture is not an option in the Alpine country for the time being. Non-essential stores will remain closed.
• 
Denmark
  Restaurants and museums in Denmark open again after months
 In Denmark, cafes, restaurants and museums have opened today after months of closure.  Life in the capital Copenhagen seemed more or less as in the old days with filled terraces.
 Denmark decided to reopen society early last week now that the spread of the virus appears to be under control.  Schools can provide physical education again for the first time in five months, but this is only partly done in secondary education.  Cinemas, theaters and concert halls still have to wait until 6 May.  Many people still work from home. (21-04-2021)
• Norway Prime Minister Erna Solberg said on TV on Sunday 07 March that Norway must take into account further restrictions in order to overcome the corona crisis. She expressed concern about the recent resurgence of the virus, even though the number of infections is low compared to most other European countries. Non-essential shops are already closed and some of the schools and restaurants are only allowed to serve take-out food. (08-03-2021)
2021

New York is cautiously beginning to reopen cinemas and theaters
Theater lovers in New York can go back to a performance in April for the first time in a year.  Local authorities announced that the city is cautiously resuming performances with a special pop-up program. Broadway will be closed for regular performances until at least June, but according to Deadline the expectation within the theater world in New York is that major productions will not start again before the fall. (04-03-2021)

 Germany closes the borders of the Tyrol and the Czech Republic 
This night, Germany will close its borders with Tyrol and the Czech Republic, due to outbreaks of new variants of the corona virus.  There is an outbreak of the South African corona variant in Tyrol, and in the Czech Republic there are more and more infections with the British variant. Strict rules apply to both road and rail traffic.  In principle, no one is allowed into the country.  Only freight traffic, frontier workers who work in healthcare and people who are in transit.  They must be able to show a negative corona test that is no more than 48 hours old.  And German residents are allowed through, but must be quarantined immediately."  "That therefore creates the necessary problems for border workers. And freight traffic is also controlled, so long traffic jams are expected," says Van de Hulsbeek.  Germany is taking these strict measures because it does not want to nullify the effects of the extended lockdown. (13-02-2021)
Emirates lure tourists with vaccines
The United Arab Emirates lure wealthy tourists by giving them a corona vaccine.  The Guardian writes this on the basis of a London broker;  the UAE has not responded to the message.  According to the British newspaper, it is the first evidence of trade in the scarce vaccines for non-health purposes. (03-02-2021)
 Germany, Chief of Staff Merkel, fears border closures in Europe
Chief of staff concerned about the various mutations of the coronavirus. If neighboring countries fail to reduce the number of infections, closing the borders will be inevitable, Braun warns. He did not mention any specific countries. Belgium has already spoken out in favor of this. According to Prime Minister De Croo, negative travel advice is not enough to prevent holiday travel. (21-1-2021)

The number of new corona infections in Ireland is increasing rapidly
The British variant of the virus, which is said to be more contagious, has been found there in almost half of the positive cases. In Ireland, the infection rate has increased tenfold in the past three weeks to nearly 1,300 cases per 100,000 inhabitants, partly attributable to the UK virus mutation.  The variant first found in South Africa has been detected three times in Ireland. (12-01-2021)
First case of corona mutation in Mexico comes from the Netherlands 
The first case of the British variant of the coronavirus was diagnosed in Mexico in a 56-year-old Briton who flew from Amsterdam via Mexico City to the northeastern Matamoros. The man has become seriously ill, the health authorities report. He arrived in the capital on December 28, 2020 and flew to the border town of Matamoros a day later. The man tested positive at the company where he works and had to be admitted to a local private hospital on January 4, 2021.

Belgium 
The number of people in Belgium who died from the consequences of the corona virus has exceeded twenty thousand.
 More than 10,000 new infections in Germany - new Lockdown
The number of new infections in Germany has again exceeded 10,000. In the past 24 hours, 11,897 new cases were added. Little testing was done around the holidays, which may explain why there is now an increase in the number of cases.  Incidentally, there has been no significant decrease in the number of registered infections in recent days.
Yesterday, the German newspaper Bild wrote that the lockdown will be extended until January 31. Other media have not yet confirmed the message. The current lockdown took effect in mid-December and is valid until January 10. (05-01-2021)
The number of infections UK is really skyrocketing
Crisis in the UK. "the number of infections is really skyrocketing".  "Yesterday, 53,000 new infections were added in 24 hours. That is almost five times as many as a month ago. The number of hospital admissions is now higher than at the peak in April 2020." (04-01-2021)
Oct 2020 tot Dec 2020
 Coronavirus also reaches Antarctica
Chilean-based outbreak: The corona virus has been diagnosed in 36 people on a Chilean base in Antarctica, the Chilean government reports. Antarctica was the only continent so far where no infections had been reported.  The Scientific Committee on Antarctic Research fears that the arrival of corona to the South Pole will have consequences for nature and animals, although it is not yet clear what the effects will be. There is a fear that humans will transmit the virus to special animal species. (22-12-2020)
In Germany lockdown applies from December 16 to January 10, 2021
During the lockdown, many shops have to close and schools and day-care centers must also "in principle" close, Chancellor Angela Merkel announced on Sunday.  In addition, the sale of fireworks in the run-up to the turn of the year is prohibited. (13-12-2020)
The epidemic is flaring up considerably in the USA
The bar of 200,000 daily corona infections has already been exceeded three times in recent weeks, but the number has never been so high. Notably, hospital admissions are increasing in the four most populous states (California, Florida, New York and Texas), notes the Covid Tracking Project. The United States, the country hardest hit by the pandemic worldwide, has more than 14.3 million infections and 278,000 deaths. (5-12-2020)
UK relaxes quarantine rules for travelers as first country after the 2nd wave!
UK will introduce new quarantine rules for travelers from abroad from 15 December 2020. They can undergo a corona test after five days of quarantine and no longer have to remain in quarantine if the result of the test is negative. Airlines and other companies in the travel and tourism sector have been advocating for months to relax the quarantine rules, which so far has 14 days of self-isolation. For that reason, many people decided not to take a holiday abroad or a trip to England.  "This decision gives passengers the confidence to book international travel with the knowledge that when they return home they will need to go into self-isolation for a shorter period if they have tested negative," the government said Tuesday.
The new rules apply to all passengers arriving from countries that are not on the UK government's safe countries list and to passengers from destinations popular with British tourists.  "With this announcement, light will come to the end of the tunnel, not only for carriers and the UK aviation industry, but also for consumers who want to leave for Christmas or beyond," said the chief executive of the UK aviation industry association Airlines UK.
Anyone arriving in England by plane, train or ferry from December 15th can register for a corona test at a private provider. This must be on the government list of approved providers. The corona tests have to be paid for by the travelers themselves and cost around 70 to 135 euros. (24-11-2020)
State of emergency in the territory of the municipality of Chisinau
The "Red Code" warning level is maintained in the capital. The Chisinau Extraordinary Public Health Commission declared a state of emergency for public health across Chisinau between November 30, 2020 and January 15, 2021. The "Red Code" warning is also maintained. So during this period the activity of night clubs is prohibited, at the same time, it is prohibited to perform activities in theaters, cinemas, cultural houses. (24-11-2020).

Feb 2020 to Oct 2020

- Russia reports nearly fifteen thousand positive tests on Saturday, a slight decrease compared to yesterday (15,150). The number of reported corona-related deaths did increase, from 232 to 279. In total, Russia now has 1,384,235 positive tests and more than 24,000 deaths. (17-10-2020).
- United States achieves 8 million positive tests. In the US, 8 million people have been tested positive for the corona virus since the start of the corona pandemic. According to Johns Hopkins University, there are now 8,039,642 Americans diagnosed with the virus. At least 218,448 Americans have also died from the effects of the virus. The US is therefore still the country most affected worldwide. India follows with more than 7.4 million positive tests and more than 112,000 deaths. Almost 40 million positive tests have now been reported worldwide. (17-10-2020)
- The Dutch and Belgians do not have to cross the Dutch-Belgian borders for the time being, unless it is really necessary. The governments of the two countries make this urgent appeal.  Continuing to travel back and forth can increase the number of corona infections.  The border will remain open. (17-10-2020)
- Germany reports another record number of positive tests. In Germany, the number of positive tests has increased by 7,830 to 348,557 in the past 24 hours, reports the Robert Koch-Institut, the German RIVM.  It means another day record for the country. (17-10-2020)
- Thailand reports the first two local infections in more than a month. Since the beginning of September, the virus was no longer transmitted from person to person within Thailand. It would be two residents of Myanmar who live near the border. A flare-up of the virus was observed in that country. Thailand has 3,679 positive tests. (17-10-2020)
- Ukraine reports a record number of new positive tests. The Eastern. European country registered more than 6,400 corona tests, almost 500 more than the previous day record reported yesterday. There was also a record increase in the death toll, which rose by 109 to 5,517. In Ukraine, strict corona measures have been extended until the end of this year. (17-10-2020)
- More than ten thousand positive tests per day in Belgium. In Belgium, the number of new corona infections has risen above 10,000 per day for the first time. The last known figure from last Tuesday came to 10,369 new cases, according to the online corona dashboard of the Sciensano health institute on Saturday. (17-10-2020)
- Austria and the Czech Republic also break their corona records today. Austria reports more than 2,000 positive tests for the first time, while the Czech Republic exceeds 11,000.  In the latter country, the number of positive tests has more than doubled since the beginning of October, to 160,000.
 - Indonesia reports 4,300 new positive tests and 84 corona deaths. In total, Indonesia has 357,000 positive tests and 12,431 deaths. Those are the largest numbers in Southeast Asia.
- And finally Poland, where authorities registered 9,622 positive corona tests.  Poland is tightening up some measures again today. The total number of positive tests has rapidly increased to 167,000. (17-10-2020)
- Malaysia keeps borders closed to foreigners until the end of the year
The Malaysian government reports on Saturday that the borders will remain closed to foreign tourists until at least December 31. The government says it has the pandemic under control and wants to prevent foreigners from creating new clusters of the virus with this decision. (29-08-2020)
- Argentina has a record number of 11,717 infections in the past 24 hours.  The total number of infections in the country now stands at 392,009 and the number of deaths at 8,271. Nevertheless, since Friday it is allowed to meet up with a maximum of ten people outside.  However, people must keep a distance of 2 meters. (29-08-2020)
- Brazil has 4,9 million infections.
Brazil's Ministry of Health has reported 43,412 new infections and 855 new deaths in the past 24 hours. The number of infections thus exceeds 4,9 million.The number of deaths in Brazil now stands at 147K. (06-10-2020)
- Hungary closed its borders to foreigners, in order to combat the number of increasing coronavirus infections.  Hungarians returning from abroad are quarantined for fourteen days. (29-08-2020)
- Ukraine closes borders for at least a month Ukraine closes its borders to foreigners for at least a month. And the obligation for Ukrainians to go into quarantine after returning from abroad will be extended until at least the end of October. The government of Ukraine wants to do something about the increasing number of infections in the country, reports the Kyiv Post newspaper. (29-08-2020)
- Germany, the largest number of new corona infections since the end of April was reported on Saturday.  The Robert Koch Institute (RKI), the German equivalent of the RIVM, reported 2,048 new infections in the last 24 hours. This brings the total number of corona infections to 232,082. (22-08-2020)
- Iran is approaching 400,000 infections and more than 23,000 deaths
 Iran has just reported 116 new deaths and 2,139 infections.  The death toll now stands at 23,029, while the number of infections stands at 399,940.  This makes Iran one of the worst affected countries in the Middle East. (12-09-2029)
- The number of infections in India has risen to over 4+ million.  The government today reports 64,531 new infections and 1,092 new deaths.  The death toll in India is 70,000+ (07-09-2020).
- Greece According to the ministry, the number of people infected with the virus during their holiday on one of the Greek islands has risen sharply.  "Are you planning to travel to a Greek island or are you there? Please note that the advice for that island will turn orange. That means that only necessary travel is recommended," the ministry said. (07-09-2020)
- United Kingdom travelers to the UK have a 14-day quarantine obligation for the time being. (14-08-2020) UK: Check WHO, the FCO and UK government response are offering Coronavirus travel advise.
- Spain Travel advice for Spain: do not travel. Spanish minister demands closure of large parts of the Madrid region Many more parts of the Madrid region must be closed as soon as possible due to the revival of the corona virus.  "We have to listen to what scientists say. We have to look at the facts and act now," said the Spanish Health Minister Salvador Illa. (26-09-2020)
- Italy Borders are open to international tourists, but travellers from outside the EU, Schengen area and UK must self-isolate for 14 days. Arrivals from those areas will not be subject to quarantine measures and theatres, concert halls, cinemas are open. (07-09-2020)
- France has registered almost ten thousand new infections with the corona virus in 24 hours. The number of confirmed infections in the country rose by 9,843 on Wednesday, the highest number since the COVID-19 outbreak in the country. (10-09-2020)
- Belgium In Belgium there is serious fear of a second corona wave. Across the country, since the beginning of this month, it has been mandatory to wear a mask in shops, shopping centers, cinemas and museums. Not wearing a mouth mask can result in a fine. (19-7-2020)
- Antwerp The travel advice for the province of Antwerp changes from code orange to code yellow.  The city of Antwerp will remain orange, which means that a visit is not recommended if it is not necessary.  According to the Ministry of Foreign Affairs in The Hague, the corona outbreak in the rest of the province is under control. (07-09-2020)
-Turky The mouth mask now also applies on the street in Diyarbakir, Erzurum, Kayseri, Rize and Sanliurfa. In total, mouth masks are now mandatory in 42 of the 81 provinces.
- USA: America has seen its #covid19 infection rate surge in recent weeks, meaning it does not fit the criteria to be deemed safe.' 7,9+ million infections in the US' In the United States, at least 7,9 million people are infected with the corona virus and 210K passed away.In the US, the corona testing policy of international travelers is being relaxed, sources report to Reuters and a government document that the news agency has seen. Travelers can enter the country at more places than at the 15 airports previously designated for this purpose.  There will also be less testing.  The relaxation applies to Dutch people and residents of other Schengen countries, China, the United Kingdom, Brazil and Iran and will in principle start on Monday 14 September 2020. The document states that 675,000 travelers were screened at 15 airports, and that "less than 15" of them were found to be infected with the corona virus.  "It requires significant resources and is unsustainable as the number of journeys increases," the document says.  CDC, the American RIVM, gives priority to other measures. (10-09-2020)
- Moldovans will not be able to enter Hungary until October 1, the Embassy of the Republic of Moldova in Budapest announces temporary reintroduction of border control, valid from September 1 to October 1, 2020, prohibiting entry of all foreigners, including Moldovans, into Hungary. COVID-19 infection rules imposed on the territory of Hongari do not apply to traffic in transit and transport of goods. (1-09-2020)
- Russia As of March 30, 2020, Russian border crossing points, including those on the land border with Belarus, will be closed indefinitely to road, train, boat and pedestrian traffic for both Russian nationals and foreigners. Air traffic: There is currently no regular international air traffic to and from Russian airports. Train traffic: For the time being, no passenger trains run between Russia and Finland, Estonia, Latvia and Belarus (Belarus) due to the closure of the borders. (17-7-2020) 
The easy way to travel to Moscow is true Londen or Istanbul currently flying Turkish Airlines  (19-08-2020)
- Hong Kong In Hong Kong, no more than two people may come together from Wednesday, now that the number of infections has peaked. Eating is prohibited in bars and restaurants and face masks are required outside and in all public areas. There are 2633 confirmed cases in the city. Of these, 133 were added last Saturday. (27-7-2020).
A 33-year-old man in Hong Kong has been infected with SARS-CoV-2 for the second time. Researchers at the University of Hong Kong have established this with certainty. They genetically tested virus material from the man's first infection in April, and did so again when the man tested positive for the coronavirus a second time this month. (26-08-2020)
- Morocco On average, more than 1,000 new cases are added every day and the healthcare system is overloaded.  The situation the country feared at the start of the pandemic now appears to be becoming a reality. The measures affect eight cities: Casablanca and the nearby towns of Berrechid and Settat, the 'royal cities' of Fez and Meknes, Marrakesh in the south and Tangier and Tetouan in the north of the country. (20-08-2020)


  TRAVEL NEWS
- World: Find places in the world to go with the live global map. Want to know when you can visit your preferred destination? Sign up to get email updates when restrictions lift. > Skyscanner